Loafers footwear has a significant place in the fashion hierarchy. Although classic shoes, with laces, will never be demode, loafers have also fought for a high position and general acceptance among fashion connoisseurs. With them, it is possible to look both elegant and sporty. They can be both men's and women's, and their diversity is so great that many have more money in their wardrobe.
What are loafers?
Loafers are men's and women's shoes made of thicker or thinner leather, flat heel, without laces, or any kind of tying or buttoning. They are worn with a simple name and have no tongue, belt or anything else. They are often decorated with a variety of ornaments, in the form of metal decorative elements, leather tassels, inserting and combining different pieces of leather, all colors and textures.
Do you wear it with or without socks?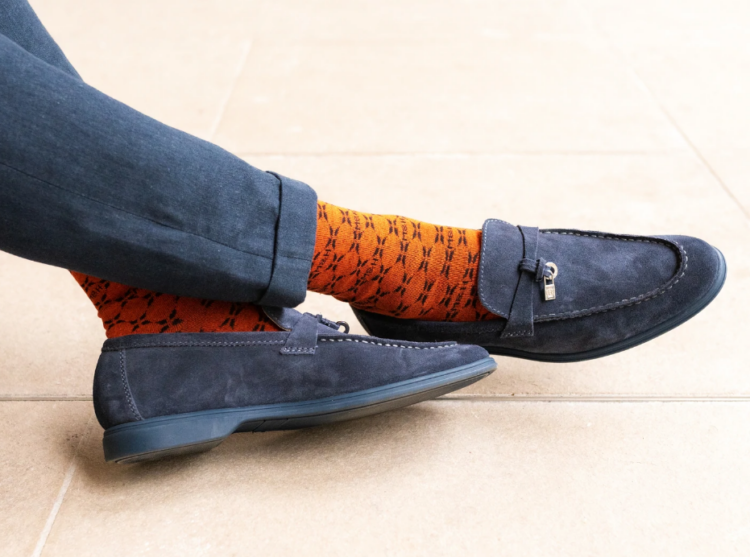 You will choose loafers according to your taste, and style and in accordance with your own wardrobe. However, the question of all questions, when the style and manner of wearing is in question, is whether socks go with loafers or not. Of course, there is always a conflict of opinion, some are for, some are against, but this issue still has its definition and imperative, depending on the situation.
Wearing socks on loafers, in summer, when you are dressed in a light, a light wardrobe is usually not recommended. It seems awkward, incoherent and somehow inadequate. Defects in the general appearance and style do not belong to that optional, summery, airy image. So, with a summer outfit, don't wear socks. Naked ankles are absolute imperatives in such situations.
However, there are some exceptions. Some people don't like barefoot shoes, no matter how light they are and how much their feet can breathe. Someone has problems with skin, nails, irritations, rashes, sweating… or various other foot problems. The thought of shoes without socks is unbearable for such people. And there is a solution to that. Thin, almost invisible, shallow socks can be worn on loafers without being noticed. You will still have bare ankles, retain summer elegance, and prevent foot problems.
When do you have to wear socks?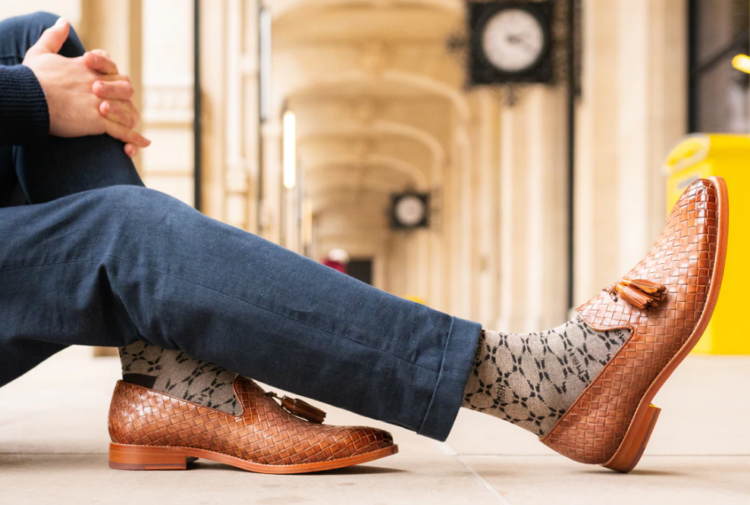 There are models of loafers that are made of thicker leather, with a thicker sole and serve for autumn, and sometimes for winter without snow. They are warm, they can often get wet without your feet getting wet right away, and they are simply durable, comfortable and made for colder weather. You will certainly not wear them on your bare feet. It would not go stylish, with a thicker wardrobe of wool, tweed, or fabric, nor would it be in line with the low temperature.
It would be inappropriate and ridiculous not to wear socks in such a situation. You certainly won't wear bulky, woolen socks on loafers either. And with the legendary Penny loafers, the embodiment of men's classics is wearing socks. There are quality, elegant socks, which can be worn without hesitation on loafers, black navy blue, brown, without… With these colors, you will never go wrong. It is best to be in the color of the loafers or pants themselves.
Also, loafers can be festive. In addition to certain types of elegant, evening suits, luxurious loafers can also be combined, thin, black hooded leather, with gold embroidery, with some other decorations or completely reduced, without anything. You will not wear them on your bare feet, it is something that would be unthinkable and fashionable inadmissible. There is a rule "where caviar is served, loafer socks are mandatory". Socks must be made of the highest quality material, thin and well made.
They are chosen by the loafers and the suit, and it is best to make them less noticeable. If you are still not sure what we are talking about, visit https://brunomarcshoes.com/collections/loafers and you will see different types. Then it will be easy for you to understand the difference.
Types of loafers: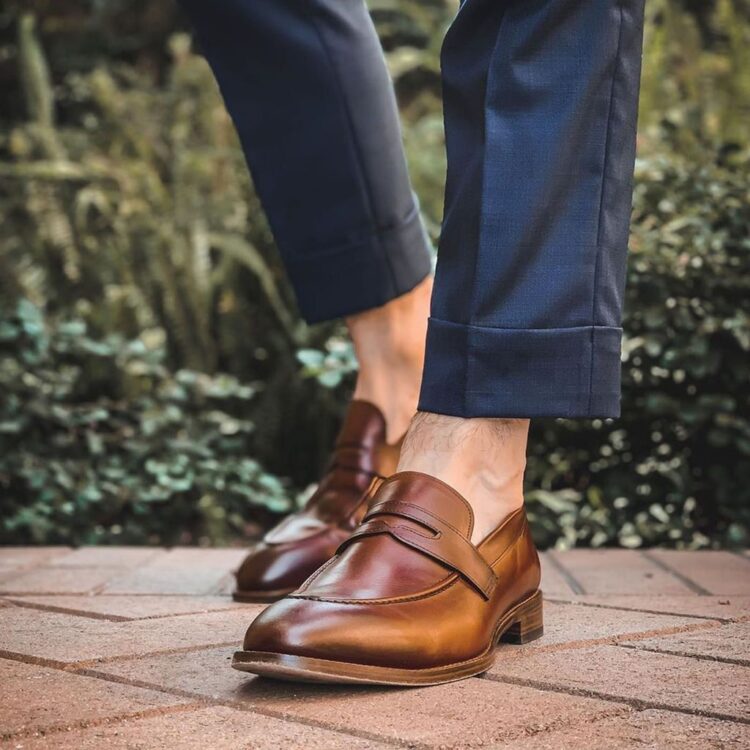 Penny loafer
Penny loafers are synonymous with classics. Created around 1930, inspired by the shoes of Norwegian farmers, which were easy to put on, comfortable and made for both women and men. The name 'penny' comes from a hidden pocket, which could hold a penny if needed urgently for a phone call. Later, this curiosity was transformed into a place for a silver coin and it is slowly becoming a respectable model in the world of footwear.
It can be worn as casual footwear, and in situations where formal footwear and clothing are necessary. They are worn by students, lawyers, classics, and lovers of the informal, they fit every taste and style.
Gucci loafer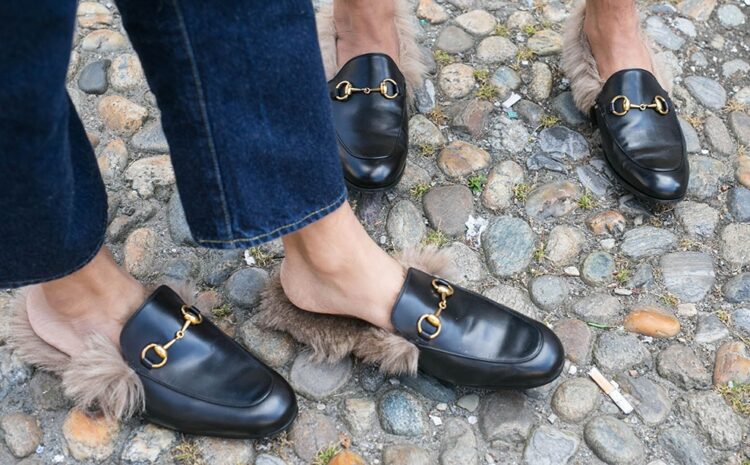 Italian clothing and footwear design, known throughout the world, as special and fashionable, has its famous representatives among loafers. One of the most famous is the Gucci model loafers. A little less robust than penny loafers, gentler-looking, worn by John Kennedy and many other celebrities from the old Hollywood era. Even today, their sales are on the rise and their popularity is not in question.
Belgian loafers
Known for characteristics such as extremely flexible and soft soles, the small bow and various combinations of colors and materials, conquered the market around 1950. The legendary Bendel family, which has been dealing with shoes for 300 years, started the production of these shoes, which became incredibly popular all over the world. Interesting looks, comfortable and high quality, these are loafers with which there are no mistakes in the choice.
The Tassel loafers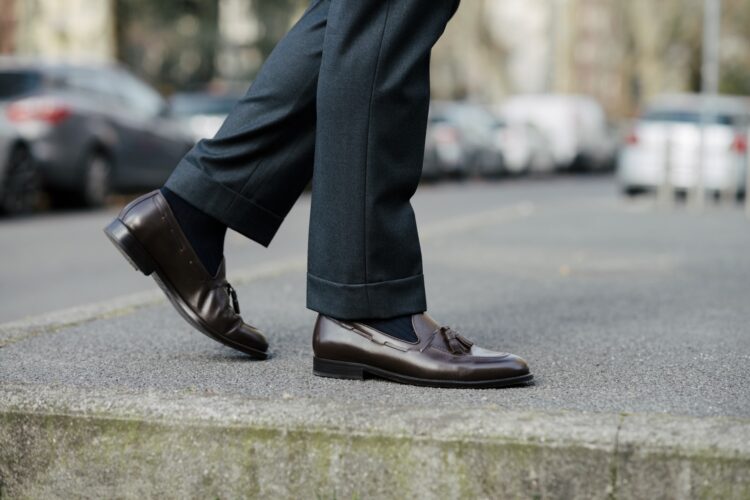 This model of loafers is extremely famous. It is a TV model with tassels, a favorite among members of the Ivy League. Students, professors, guardians of the tradition of classical education, and adherents of university norms, are great fans of this style. Followers of fashion trends, who want this sleek, classy look, also massively wear tassel loafers, with tweed jackets with leather patches on the elbows.
They became popular after World War II, when the sun and classic Oxford college loafers, added leather tassels. This model was a great success and suddenly became a universal fashion trend. Made of the highest quality leather, most often in shades of brown and black, sometimes burgundy, they have never ceased to be in demand in the fashion focus, around the world.
Conclusion:
Whichever model of loafers you choose, whatever color you choose, even if you have several pairs, always design a combination, according to the situation. Whether it's a walk, a weekday, an invitation to a party, an afternoon coffee… there are loafers for every event.
But, their model, color, and wearing of socks or not, along with them, are subject to a certain dress code. Bring your look to perfection, explore possibilities and combinations, find out what is allowed and when to dress and put on shoes and make yourself a modern and decently dressed person, whose style many will talk about.