The salwar kameez is a well-known traditional Indian garment. It is the ideal blend of simplicity and sophistication. In fact, it has been worn for generations in various regions of India. Women all around the nation wear it every day, and it makes sense! It is lovely, adaptable, and comfortable. The Indian salwar kameez, which is regarded as among the convenient and most fashionable clothing for women, has also gained popularity among designers.
They are so adaptable that you may wear them to parties, weddings, and other events. If you are living in the USA and looking online to shop Salwar Kameez online in the United States, then you can click here to purchase them online. For instance, you can find a variety of Indian suits, which include Anarkali suits, Punjabi Patiala suits, palazzo suits, Pakistani Suits, and several other types of Salwar kameez.
Why is a Salwar Kameez the Best Choice?
The nicest clothes are those from India, which enhance a woman's natural beauty. Both sarees and salwar kameez suits are popular in India. But speaking of sarees, the only negative thing is that they require more time to drape. Coming to the salwar suit, it requires less time to wear. A good pair of salwar kameez suits will work wonders. For any daily activity or celebration, women are particularly more inclined to salwar kameez.
Even though we may not share the same opinions, we can all eventually agree on certain aspects of fashion. We, women, are fortunate to have distinctive body types. So, we hunt for tips and tactics to make ourselves look better. We deserve to look our best, and we want to. The majority of us want to appear smaller and show off our assets, and wearing the correct apparel can help with that. When selecting a salwar kameez suit to highlight your curves, there are a few things to bear in mind.
Fashion Tips to Look Amazing in a Salwar Kameez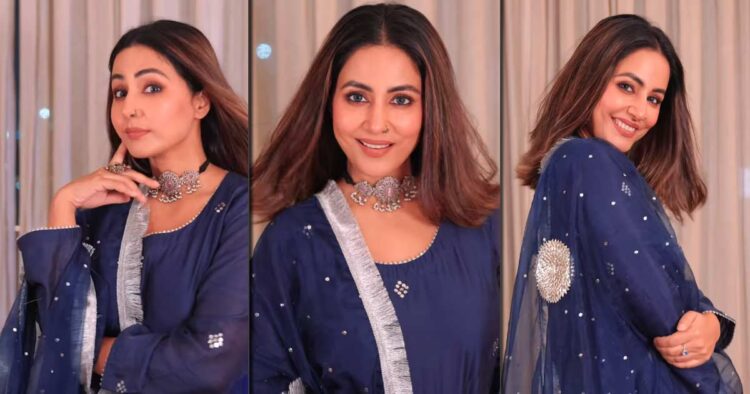 Some of the best fashion tips to remember while choosing a salwar kameez are:
Choose dark hues: If you want to create an illusion and hide your hefty body areas, always add suits in dark colours to your cart. Avoid using lighter colours. Make intelligent colour choices because they draw attention to flabby areas more. Black is desired more than other darker shades, yet any darker colour is acceptable.
Check sleeve length: If you have larger arms, never wear a salwar kameez with short sleeves or without sleeves. Your arms will typically look more flabby and draw more attention to themselves if you wear short sleeves. Always choose full or partial sleeves because they provide flabby arms with a toned appearance.
Choose the right print: Did you realise that prints contribute significantly to your appearance and are equally responsible? Yes, patterns can make you appear short and slender as well as taller than you really are. This type of vertical print can lengthen your physique and give it a more shredded appearance. It looks more attractive when worn with a simple, plain pair of pants.
Pick the length of the kameez rightly: Depending on your height, select the appropriate length for the kameez. If you are short, you should never choose a lengthy kameez top. For taller women, long, floor-touching kameez are the best. Outstanding women deserve outstanding designs, right? Pick them carefully and intelligently to avoid regret later.
Choose the right fabric: The wrong cloth can give you a heavier appearance. Instead of heavier, more decorated fabrics that pack on the pounds, choose lighter materials that tend to stay to the body. Choose chiffon so you can show off your curves, and it will stick to your body. Making the wrong fabric choice can occasionally be rather unfortunate!
Pick the salwar perfectly: Do your legs have any extra flab that bothers you? Then, always choose pants that are loosely fitted. If you have a pear-shaped figure, avoid wearing leggings or any other bottoms that might draw attention to your thicker lower body. Always go for salwar kameez that is versatile and gives you an impressive look.
Now that you know a few fashion tips to look great in a salwar kameez, why don't you apply them and order a few amazing salwar kameez styles?
How to Pick Salwar Kameez for Each Occasion?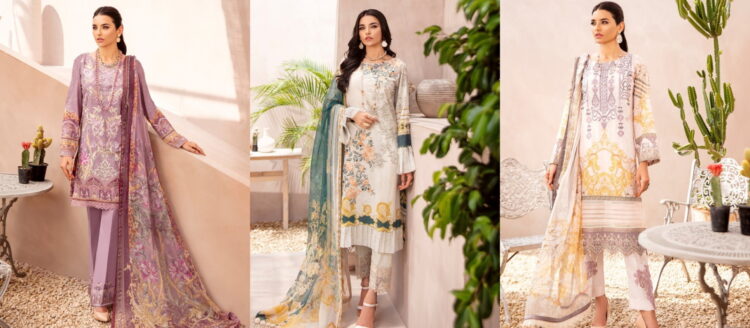 Follow the below information to understand how to choose a salwar kameez for each occasion wisely.
For the wedding: No doubt, Indian weddings are extravagant and include a variety of ceremonies. Every female aspires to present herself in the most attractive way possible for the situation. You may stay stylish and comfy by wearing a salwar kameez.
A party-appropriate salwar suit features a variety of styles and cuts that highlight your clothing. If you want to show off your henna designs, choose shorter sleeves, then accessorise your dress with matching jewellery, clutch, and heels to steal the show!
For Mehendi ceremony: It is best to wear a sleeveless salwar kameez or a short-sleeved salwar garment when attending a mehendi ceremony. A straight-cut salwar suit, an Anarkali salwar dress, a palazzo, etc. are appropriate looks for this occasion. Make sure you pick colours like pink, dark blue, light green, and maroon as they look bolder.
For festivals like Diwali: It might seem a bit complex to dress for Diwali because everyone wants to look their best. For the holiday, a salwar suit with zari work or substantial embroidery adding a touch of gold is ideal. To complete your look, pick suitable jewellery, bangles, and the right haircut.
The wow effect is increased by using fabrics like silks, brocades, raw silk, plain georgette, net, or satin. For festivals like Diwali, vivid pink, red, blue, maroon, orange, aqua, beige, or green are appropriate.
Now that you know how to choose a salwar kameez, and a few tips to look great in a salwar kameez, shop for it. Even if you are in the USA, you can shop online. Enjoy shopping!