One of the best things about the fashion industry is how old trends always seem to come back. This year, the Y2K trend has made a significant comeback in the fashion industry. Due to its versatility, this aesthetic has the potential to be the most well-liked for Spring 2023, as well as for Fall 2023.
Also still popular this fall is '70s-inspired looks like wearing a t-shirt with trousers or boots with a short dress. Fall is the perfect season to wear your skin-bearing, vintage clothing (if your climate allows you to). You can always spice up or tone down your outfit. Keep on reading to get your inspiration for the next outfit.
Fall Fashion Trends Slated To Make A Major Comeback in 2023: Top 7 To Try Out
1. Indie Sleaze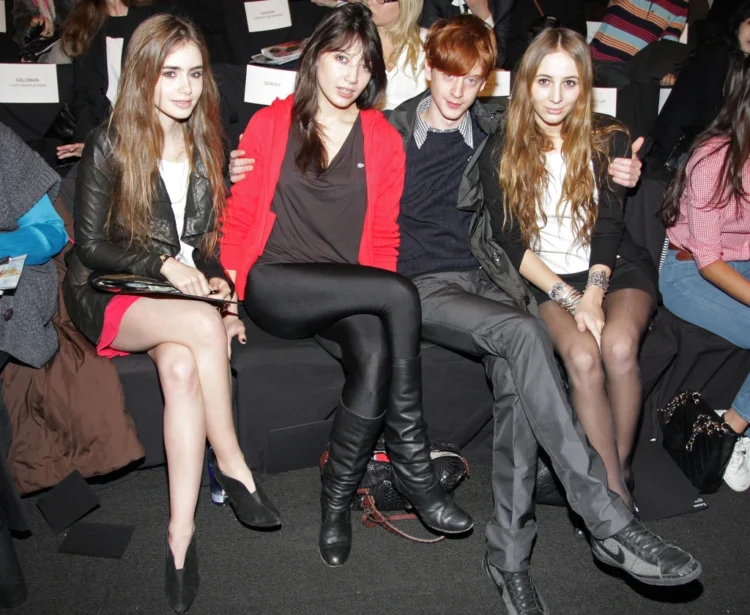 In 2023, indie sleaze was the most popular style comeback. Inspire yourself with the likes of Serena Van Der Woodsen and Kate Moss, or other popular models. Instead of polo shirts with kitten heels this fall of 2023, try on some tank-strap little dresses with the now-in-style ballet flats or biker boots.
If you want to dress up, try donning a big blazer with skinny black slacks (skinny jeans will come back in style before the end of the year). Wearing a fedora hat, which is back in style, and carrying a chic purse can make you look as hip as ever. Stylishly disorganized, but not in a bad way, indie is a bulletproof look for most younger folks.
2. Loafers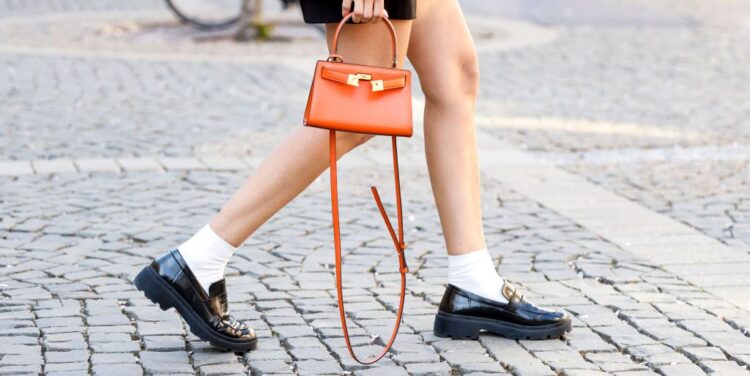 Over the past two years, the bulky sneakers and UGGs of the past have been replaced by the lace-up oxford, monk strap, and even the loafer shoe. When paired with baggy socks, a basic black pair is modernized and transformed into a cool, laid-back style. Loafers are a commonly worn item by workaholic women, and they can elevate your every look. Try going for an all-black outfit and a formal-fitted blazer to make your outfit chic and trendy. Loafers don't have to be too pricey in order to look stylish, but they have to be pigmented and super comfy so that you can rock them in their true fashion.
3. Power suits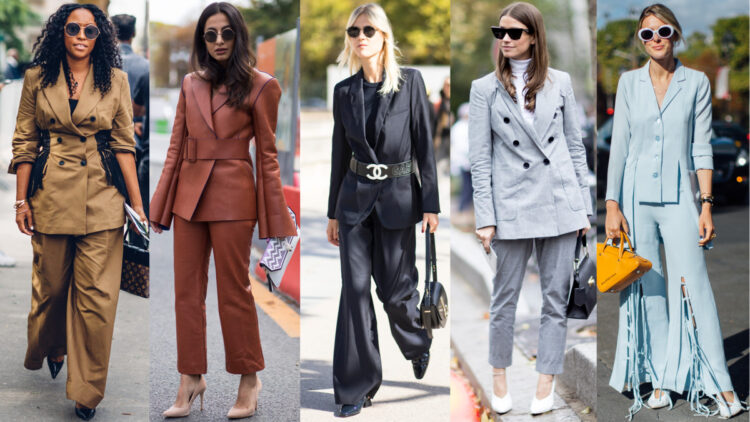 Power suits over sweat suits have made their comeback! Power suiting has dominated for several seasons and will continue to do so, which is great news for those who enjoy elegance, edgy, and big-boss-lady energy looks. You should consider sculpted shoulders, clean lapels, vests, and belted waists for the Fall 2023. We also highly recommend throwing on a giant belt which will tie your look together (literally). You can go for monochrome suits or you can try out different color palettes. Those who like pastels might enjoy this chic trend the most. So, are you ready to suit up?
4. Flare dresses & cardigans
And pinafore styles to the list as well! This cute, waist-cinching shape is often composed of cotton, making it an effortless, throw-on-and-go option. For more intriguing looks, put a sleeveless version over a button-down, long-sleeved shirt, or turtleneck if it still feels too basic.
We don't mind making this piece sexual by undoing the bottom buttons, but we can't give up the traditional style. Similar to a structured blazer, cardigans have the power to pull an ensemble together or give a preppy touch when worn closed or layered over an outfit. This entire vibe will give off a schoolgirl design, don't you just love that?
5. Cool leather jacket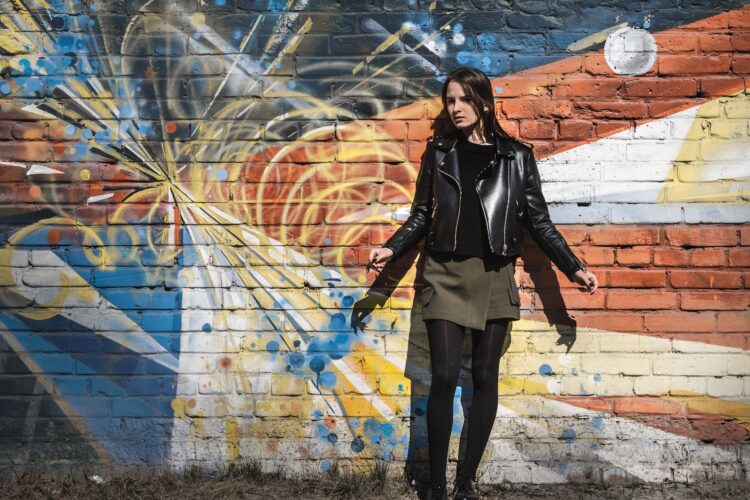 Private stylist Nicole Russo warns that synthetic faux leather jackets are quite photogenic, and they can also look good in real life. A leather jacket will transform any look and is a staple that every girl (and guy) should own.
When paired with your new favorite mini skirt or floral dress, you'll have a transitional dressing down pat. Aim for a cozy and thick double-breasted black jacket with big lapels, or consider going the vintage route and doing a bit of thrift shopping.
6. Hats & baseball caps
We decided to stock up on wide-brim fedoras and trendy caps this season because Instagram, TikTok, and Pinterest have told us to do so! Not a lot of women love to wear hats or fedoras, but this is mostly because they don't know what is right for them and their head shapes. You should take a close look at your face & facial features and your head shape: is it oval, diamond, or triangle? After that take a close look at your wardrobe to understand your options. You can't really go for formal wear, but aim for a casual streetwear look when trying to rock a cap.
7. Vintage is back
Although 2023 has already seen a return of '90s and '00s trends, the truth is that we will probably be seeing a lot more retro and vintage looks for the next fall. Vintage is such a vast word and example, meaning that you can try out a ton of different old-school pieces and incorporate them into your style, and still call them vintage. Go for midi-skirts, staple red lipsticks, and floral patterns to embrace and awaken the old-school vibe. You will also enjoy pairing a ton of cool jewelry to make this look chic.
Where to find gorgeous fall clothing?
Are you ready to fully transform your wardrobe and start shopping?! The truth is that finding that perfect fit and look can be a challenge, especially if you don't know where to shop or how to make an outfit pop. If you're struggling with your fall fit and if you're looking for some stylish pieces, check out Womens Outerwear and browse through their gorgeous, chic, and trendy staple pieces.
You will enjoy their tops, flannel shirts, bags, jeans, hoodies, and many, many more! You will also enjoy their variety of items, different colors & patterns, as well as different size options. There is also free shipping on all orders, so why not give them a go?