Fashion is a way of expressing your personality through clothes, shoes, makeup, or jewelry. It expresses the sentiments of the person wearing them while making a bold style statement. It is the best medium for people who often fall short of words or are not good with them when communicating with others.
Ornaments are slowly becoming a means to show off your style by considering their materials, exploring lively designs, and wearing articles indicating your hobbies and passions. Although there was a time when people preferred wearing loud and edgy pieces made using gold-plated brass, stainless steel, copper, or silver, the popularity of handcrafted jewelry is rising.
What is Handcrafted Jewellery?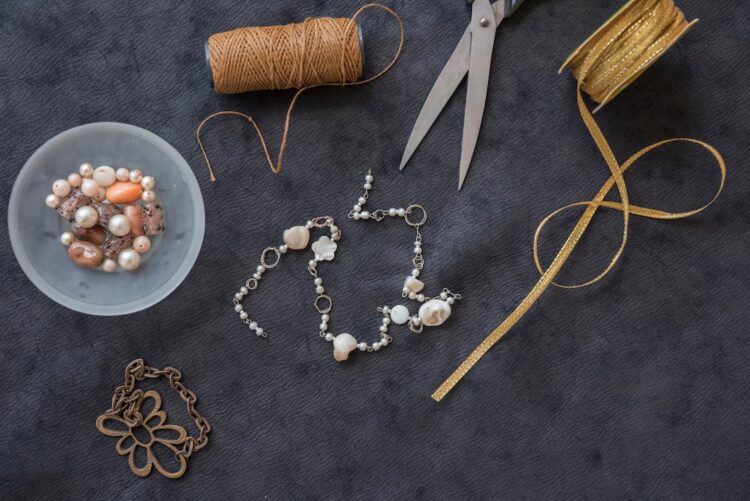 Handcrafted ornaments have become a fashion staple today. Embodying an eye-catching design and edgy sense, these statement items are available in every store and flea market. However, articles made using special metals have long been correlated with grace and richness.
Today, handcrafted pieces are also becoming popular.
Gone was the time when handmade jewelry was something we'd pick up for vacation. Made by real people, not machines, they offer the wearer a sense of connection with the artist. You don't know where your money goes when you buy from a corporation. But all crafters making ornaments have a story to tell behind their creations.
When you buy a handmade piece, you support a natural person who uses the money to buy food, clothes, or social work. So, you get a sense of relief and reward knowing your money is being used for welfare.
Common Misconceptions About Handcrafted Jewellery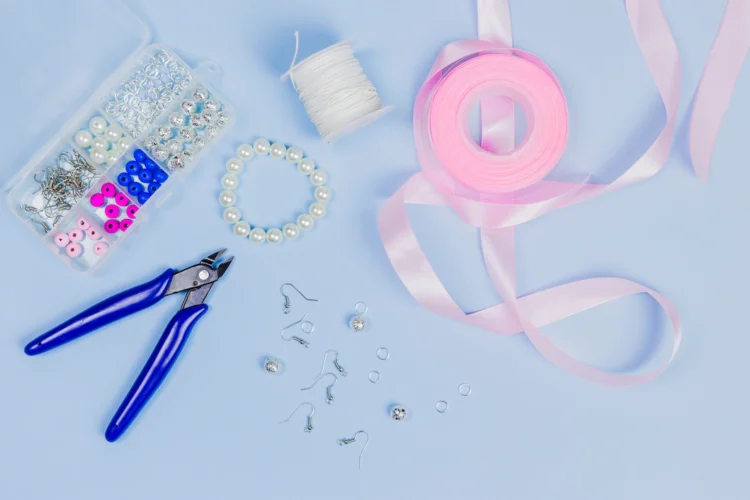 While remaining timelessly gorgeous, handcrafted articles make an impression by enhancing an outfit through their extraordinary characters and hues. They are available in a wide variety of materials and designs, so you can find the one that suits you the best. No matter your interests, handmade jewelry can help them express loudly in front of the world.
However, comprehending the concept of these customized items is difficult for some people to grasp even today. While some people think they are costly, others think they cannot be customized or take a long time to manufacture. But they are all myths! And it is essential to clear them out.
Let's discuss some of the most common misconceptions people have about handcrafted pieces:
1. Handcrafted Articles Are Expensive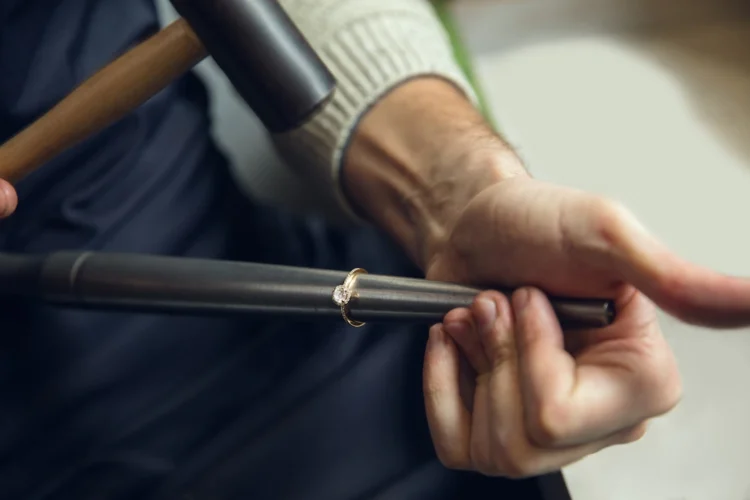 From chunky ornaments and layered pendants to bold bracelets and cocktail rings, there are many iconic means to express your personality through handcrafted jewelry. It also allows individuals passionate about specific activities to choose articles reflecting their hobbies and enthusiasms. For instance, an avid wanderer may wear a bracelet featuring a map layout, and a dog lover may wear a pendant of a paw.
Since these pieces are available in a wide variety of designs, many people consider them highly expensive. But that's not always the case. If you also think the custom jewelry you're buying is not worth the price, remember that their cost depends on the material used for making them and its weight. It will naturally be expensive to buy handmade items made of diamond or gold.
These pieces allow the wearer to choose from various materials and designs. Some lightweight designs are inexpensive or have a coating of precious metals, allowing the person to afford the luxury of extravagant designs at an affordable rate.
2. Handcrafted Items Have Poor Quality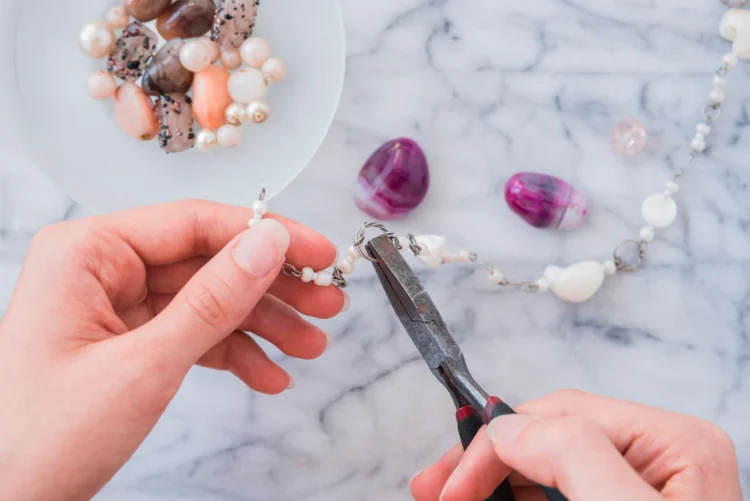 People who don't have much knowledge about handmade jewelry often consider it is made using poor-quality materials as they are produced in mass. But that's not always true because many handmade pieces are as good as store-bought jewelry. You need to know well about the materials used in making them and buying them from a trustable provider.
Another thing one must remember when buying these accessories is hands make them. Since they are soldered, screwed, and carved without a machine, they offer unique and high quality in every piece. Moreover, you're likely to find minimal flaws and imperfections in these items compared to the ones made by machines. But they consume an incredible amount of time in production as no operation is automated. All you'll receive in the end is a lot of love, care, dedication, and attention to detail.
3. Handcrafted Pieces Are Not Customizable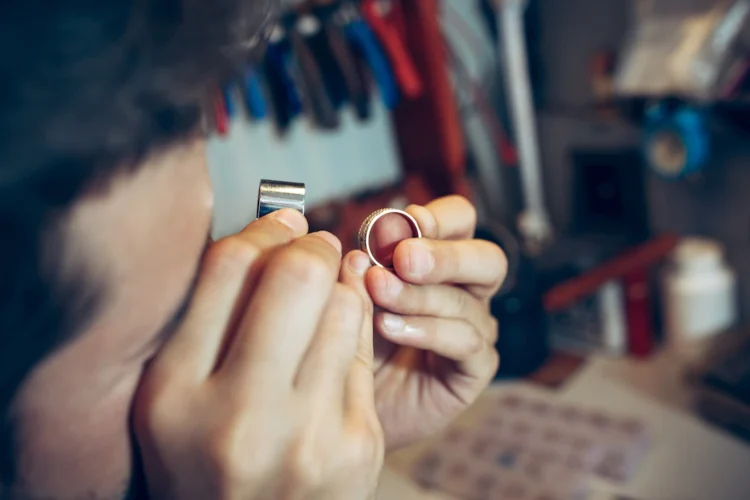 People who have never worn a handmade article before often think they are not customizable. But that's not true! Whether a bracelet, ring, or pendant, handmade pieces can be adjusted to your tastes and preferences. If you wish to wear an exquisite article embodying a quirky design, you can ask the shop owner to customize it accordingly.
People have the misconception that pieces made of precious metals can be easily customized, but it is not always true. However, it is possible with handmade items! So, the next time you think of wearing your dream design to an event, don't dishearten if you don't find it in any store because now you can customize it!
Custom jewelry service providers ensure their clients receive an identical replica of their dream design at the most affordable price. All you need to do is communicate your preferred design to the show owner and your budget. It will allow you to predict the expenses, so there will be no surprises!
Parting Thoughts
Everyone loves possessing a unique statement piece that makes them the center of attraction everywhere they go. Women worldwide obsess over owning extraordinary pieces that aren't any different from normal metal ones. If such is the case with you, we hope this blog clears your misconceptions about handcrafted jewelry, so you don't think twice before buying them.
Wearing custom pieces is the best way to dazzle people around you without doing much. It can be tricky to create, but it is worth it! Not only do they reflect your personality, but they also speak volumes about how you want people to perceive you.
So, if you wish to express yourself through custom products, instead of scrolling through social media all day, visit jewelry websites to find an exquisite design that matches your personality!