Mardi Gras celebration is right on the corner, so this is the best time to decide on what to wear. It is a colorful festival and only happens once a year. That is the reason why people are so excited to look fabulous at the party.
There are lots of outfit ideas you can look for that best fit Mardi Gras. It must suit your personality to add up confidence in you during the party. A variety of outfits are sold at the event, however, some tourists choose to buy dresses online before the event.
The rest of this post contains a lot of ideas to complete your Mardi Gras outfits. Read on and you can share it with your friends to help them dress nicely.
1. Mardi Gras Outfit For LGBTQIA+ Community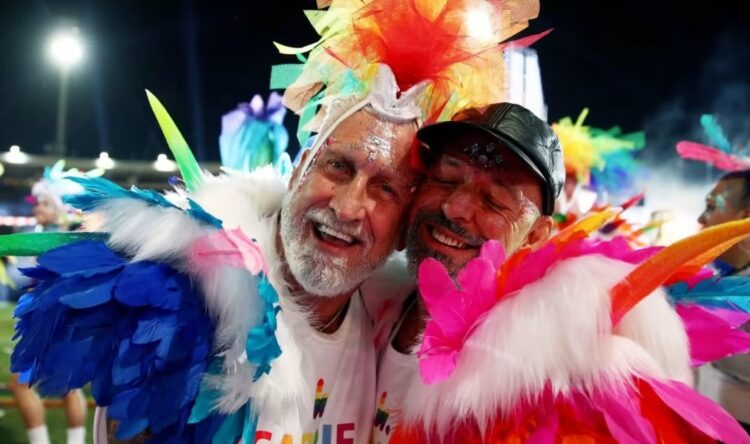 LGBTQIA+ has been part of the Mardi Gras celebration ever since it started. This particular community is often clothed with colorful outfits making the event livelier and fiery. It is reasonable to look extra during the parade and the party by which outfit options play a huge role.
Since the rainbow represents the LGBTQIA+ community, wearing a costume with tons of colors is crucial. You can consider a rainbow-designed suit perfect to wear in fair weather. A belted sleeve dress is also a good outfit when paired with boots.
The said community has an artistic mind to think of a fabulous outfit, so it is easier to find the right pairs of clothes. Many outfit inspirations are searchable online in case you are running out of time to think of what suits you best.
2. Ideal Makeup for Mardi Gras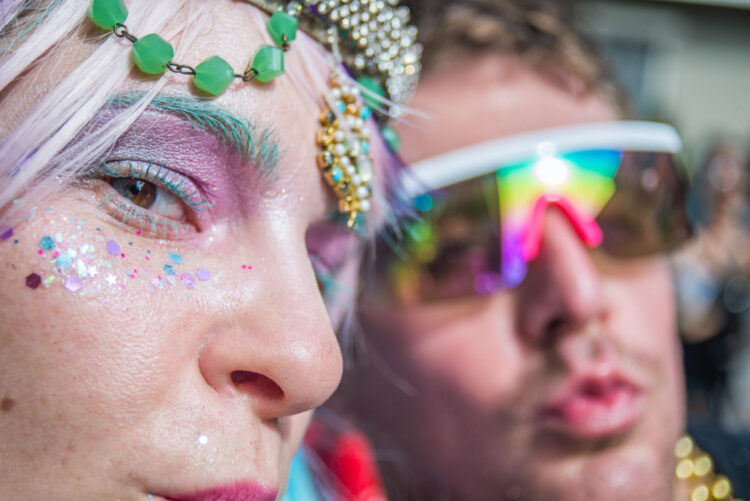 To look good does not only depend on what you wear but also on how you look. Since the festival is kaleidoscopic, also choose the makeup that will make you look glamorous.
Most artists would recommend using glitters in finishing your looks. It will add a glow to your face, especially at night parties. Wearing heavy makeup in this event is fine to be the star of the party. While some attendees prefer to look simple for a less hassle preparation.
Buy a sort of makeup that won't cause skin allergies. You can consider buying at Amazon and other beauty stores worldwide.
3. Decide on Sequined Outfits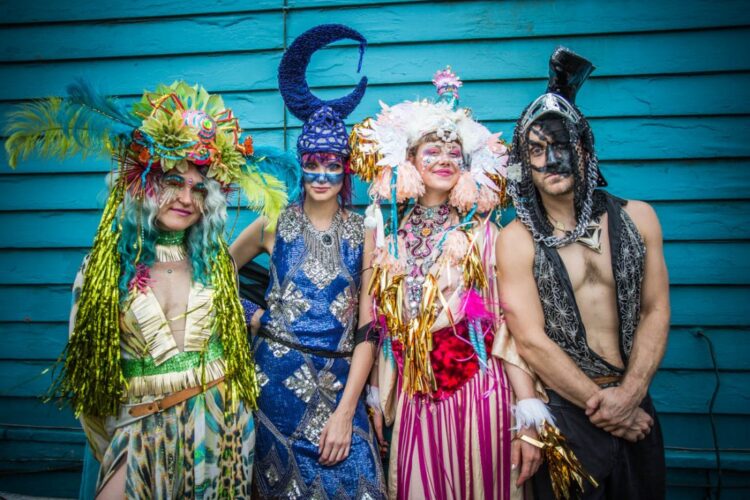 The most common type of outfit on Mardi Gras parades and parties is a sequined dress. This costume is very eye-catching and a great option for such a celebration. The market has to offer many possible options of sequined outfits with different colors available. There are bodycon dresses suitable for a disco party.
The next Mardi Gras shall observe the safety protocols by telling visitors to wear a mask. Luckily, manufacturers sell masks made of various materials, including sequin. It is less awkward to wear and it adds up style to your overall outfit.
4. Try to Be More Creative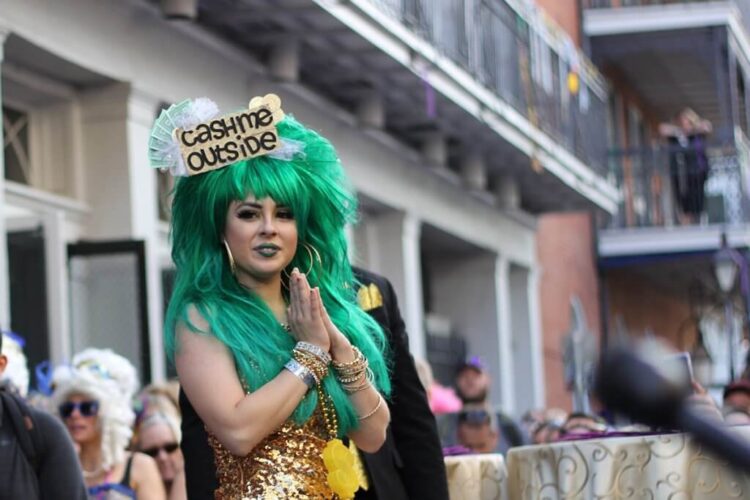 There is no absolute costume for the Mardi Gras celebration. Meaning, visitors can wear anything as long as it makes them look presentable.
It is a good idea to discover possible pairs of outfits out of your cabinet. You can create a unique look without spending a lot of money, and still impress the people around you. The goal is to be remarkable which may cause other tourists to take a picture with you.
There is a so-called festival hat which is one of the trademarks of the Mardi Gras celebration. It is made of feathers, sequins, and other ornaments making the hat more suitable for the event.
5. Wear the Correct Shoes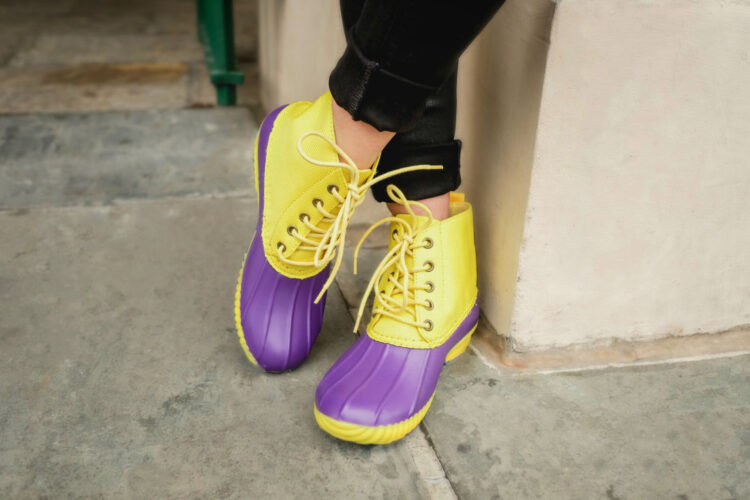 Here is to complete your Mardi Gras outfit – a good pair of shoes. Wearing high heels for a long time can result in discomfort. If you are to join the parade, better wear comfortable kicks that will suit your daytime outfit.
It is likewise essential to bring extra pairs of shoes, of different kinds, for this event. There should be footwear perfect for all-night parties because of its comfier fitting and style. Investing in sneakers is the best choice because they can be easily paired with numerous outfits.
The right pair of shoes will depend on what you choose to wear. Make sure your overall outfit corresponds to one another. Always consider buying a kind of shoes that are easy to pair with any outfit style.
Finding a Shop That Sells Mardi Gras Outfits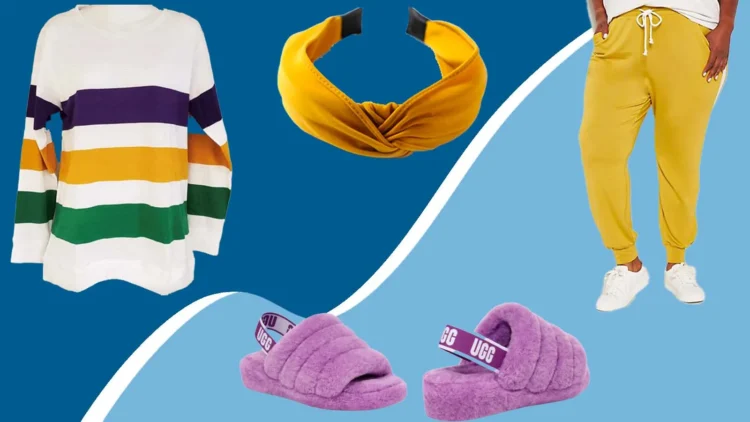 Indeed, there are several outfits that you can wear during the Mardi Gras celebration. The next thing to do is to find reliable shops that sell one of those mentioned above. It can be online or store-bought costumes, as long as it provides comfort and glam.
Below are some tips to land on the right Mardi Gras outfit vendors:
This applies when you prefer buying costumes online to keep you away from the wrong items. Customers will leave good feedback on products that satisfy their expectations, if not then you will know.
It is pointless to buy clothes that are not fitted to your personal style. Maybe you can search on Pinterest several outfit pairs that you can buy in stores to get started.
Final Thoughts
Looking for the most glamorous mardi gras outfits can be challenging if it is your first time attending the event. However, each kind of outfit can be appropriate for the celebration. It is only a matter of pairing up the right materials to get into the perfect look that you desire. Well, feel free to consider the tips above to decide on your Mardi Gras outfit this year.