There's no argument that Platform Heels Stiletto are the sassiest of all the shoe styles. Who doesn't want legs for days, Platform Heels UK will certainly do just this – ideal if you're in need of gaining extra height. Sky high heels have been a huge trend on the runway for 2023, with models supporting a wide variety of insanely high designs. The stiletto heel is not only incredibly sassy, but their dainty shape and flattering look also wins them the most feminine title. Platform Stilettos are the ultimate dressy shoes, they're a quick and easy way to transform an outfit from boring to beautiful. Continue reading to discover how to style on trend looks with XY London platform stiletto heels, these top 5 looks are perfect for dressy occasions
High Neck Top with Mini Skirt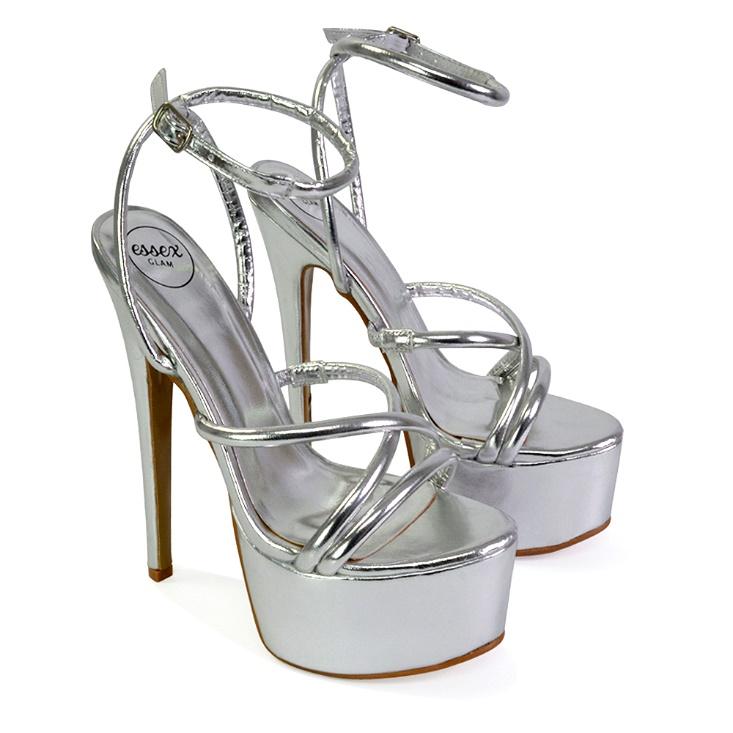 Platform Heels Stiletto shoes in a metallic colour creates a futuristic vibe that's bang on trend for 2023, plus silver can be styled with many different dressy outfits. The barely there straps form a cross over the font of the foot, and are fastened with a single dainty strap around the ankle. The stiletto heel may be mega high, but the high platform will make the heels feel lower than they really are. Style your metallic platform stilettos with a dark green satin high neck top, white micro mini skirt. Complete this super sassy look with a silver rhinestone chain strap bag, and gem stone earrings. Going out for a night of clubbing with the girls, this look is certainly one to get you noticed.
Long Black Dress with Platform Heels Stiletto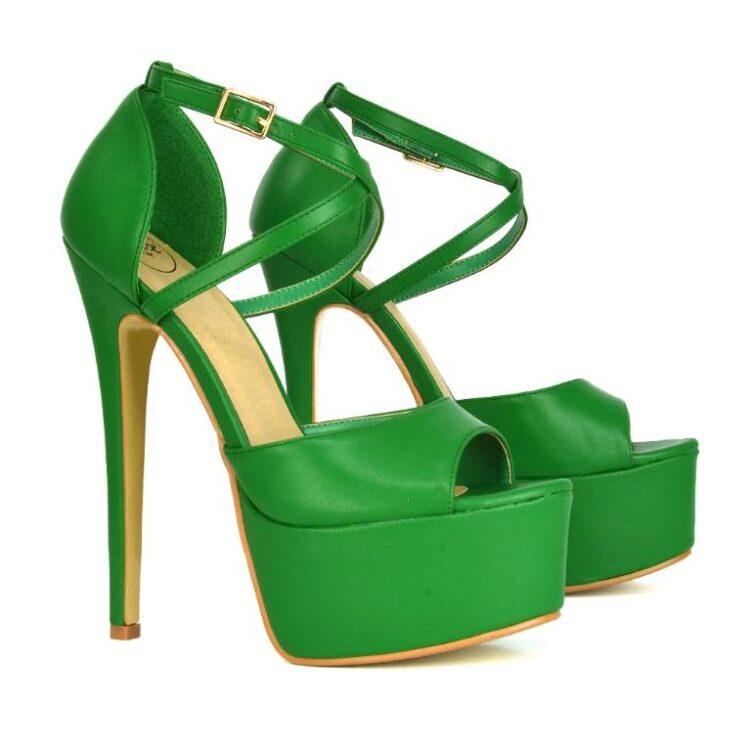 A peep toe is a seriously flattering style, no matter your foot shape the cut of this shoe is made to compliment you. The cross over straps have an elegant buckle that can be adjusted to suit your personal fitting. As with all platforms, do not be afraid of the height as the platform is there to not only bring on the sass but for comfort too. Green is the colour of 2023, according to market research shops have seen a huge rise in sales for this colour along with orange. There is no better way to bring an outfit to life than wearing a bright colour, whether you're using bold colours to clash or one single block colour it's a hot trend for 2023. Let your green Platform Heels UK do the talking by keeping it simplistic, team with a long black padded shoulder sleeveless dress. Finish the look with delicate gold stud earrings, thin choker and a green mini shoulder bag. This look is ideal for a smart casual night at your favourite bar.
Flowing Wide Leg Trousers & Shirt Co-Ord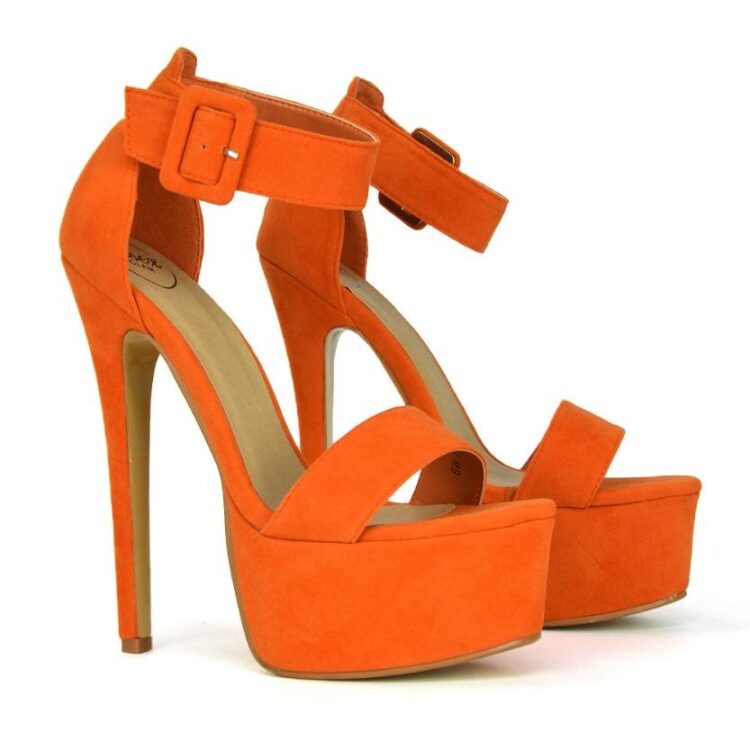 Retro has been a huge vibe for 2023, so these 70s inspired sky high platform heels should be a must for every fashionista. The thick ankle strap features an oversized rectangle buckle which gives the shoes that all important retro vibe, this statement will work extremely well with dressy going out looks. The killer stiletto heel will add a touch of sass appeal to any outfit, works especially well with trousers. To create a look that's guaranteed to make a big impact, style your orange Platform Heels Stiletto shoes with a bottle green satin wide leg trousers and long sleeve shirt co-ord. Complete the look with orange flower earrings, a straw belt and matching straw bag. This glamourous meets chic look is perfect as an Autumnal wedding guest outfit, and will without a doubt turn heads.
Wrap Dress with Platform Heels UK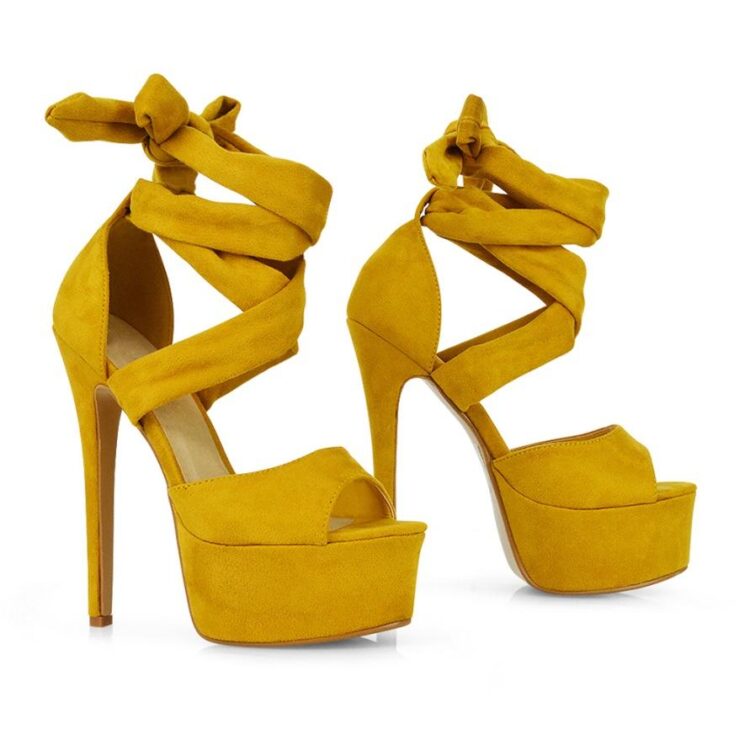 A huge variety of lace up shoe styles have been trending across runways for 2023, from gladiator sandals to wrap around straps – the possibilities of this trend have been endless. These unique high platform heels feature thick wrap around straps that criss-cross around the ankle, which then tie up in a knot at the back. The elegant peep toe cut out adds a feminine touch to these sassy platform heels, just ensure you get a fresh new pedicure before wearing for top marks. Style these gorgeous killer heels with a classic long sleeve midi wrap dress in navy, pleated materials are currently trending so this would be a great choice for this elegant. Complete with a mustard branded logo clutch bag, gold stud earrings and dainty gold chain with a pendant. This outfit is perfect for celebrating special occasions where a classy look is needed.
Sheer High Waisted Skirt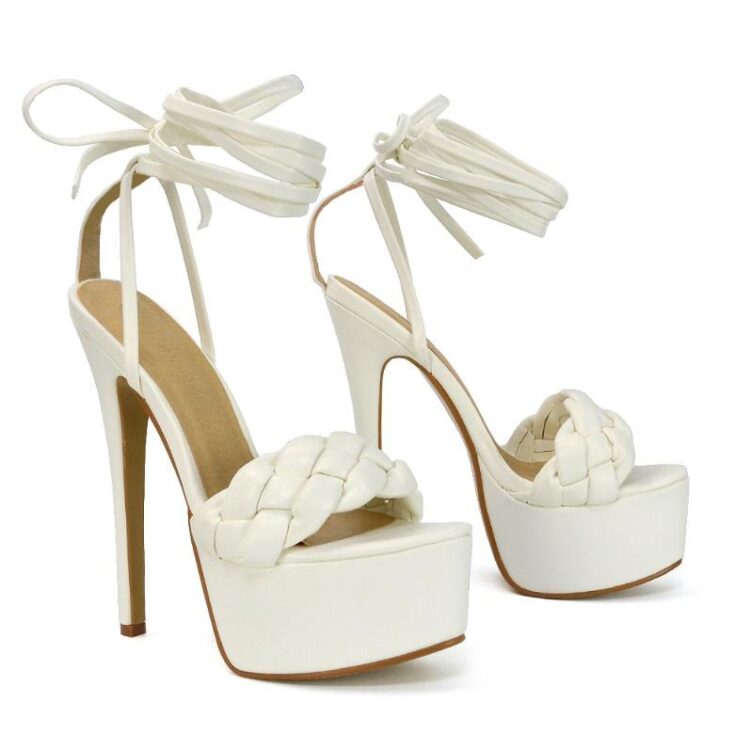 A barely there strappy high heel is always a winning look, the thin lace up straps give a real elegant appearance. If you like to wear fashion pieces with a unique edge, these heels with their plated front straps will win you over. Get on board with the super sassy sheer fabric trend, by styling your Platform Heels UK with a tulle side ruched patterned midi skirt. To finish this outfit off to perfection team with a white sleeveless asymmetric top, a pearl and bead mini bucket bag, and gem stone dangle earrings for a luxurious feel. If you've got a romantic holiday for two booked this is for sure an outfit to pack in your suitcase.