Winter shoes are a must if you want to be able to go out in the snow, feel comfortable, and feel warm throughout the snowy season. Even though our comfort and safety are the first things we think about when we purchase footwear, nowadays we also need to think about the trends and our personal style. In the past, we did not have that many choices and we were forced to choose just between a few popular models and that was it.
Nowadays we have the luck to be able to choose between hundreds of different designs and thousands of different brands that try to provide us with the best features and the best looks when it comes to footwear. In this article, we are going to talk about some of the best women winter snow boots for 2023. Keep on reading to find out which are the most popular models and why do women all around the world want to have them in their closets.
1. Blundstone 510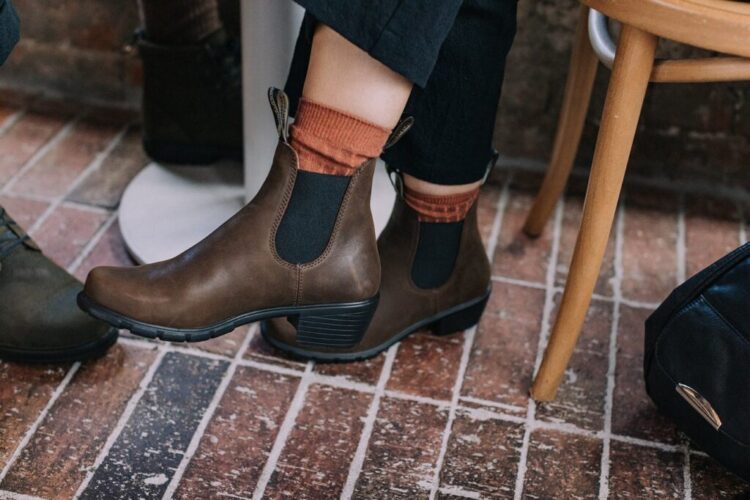 The first model we are going to talk about is a classical design that is going to be a good fit for any type of style that you have. This model comes with water-resistant leather and this means that when you are out in the snow, you are not going to have to worry about the boots being completely soaked and with that your socks and feet being wet all the time.
They are non-insulated and they come with a rubber sole as well as an elastic gusset. What this means is that they're going to be comfortable when you are outside and you can wear them with pretty much any type of socks that you want. They are not going to sleep when you walk on them and even if everything is frozen outside the lugged rubber sole will not allow you to slip and fall down.
2. Ugg Adirondack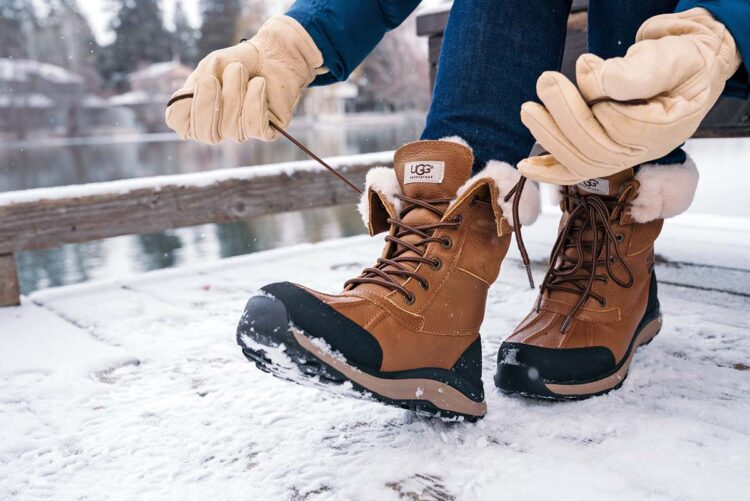 We have all heard about the Ugg boots. They became popular on the market because of their comfort and everyone everywhere pretty much fell in love with them as soon as they hit the market. This model comes with a waterproof membrane which means that they are a great choice when it comes to non-extreme conditions. If you enter a puddle of water or if you get too deep in the snow chances, are they will allow some water to penetrate but overall, they will protect you as long as the conditions are not extreme.
They come laced which means that you will be able to choose the tightness of the grip around your ankle and leg and you can decide if you want them to be safely fastened around your ankle or if you want some more wiggle room. They are insulated meaning that they are going to provide better comfort and more warmth and the rubber seals will not allow you to slip and fall whenever you are outside wearing these boots.
3. DreamPair Snow Boots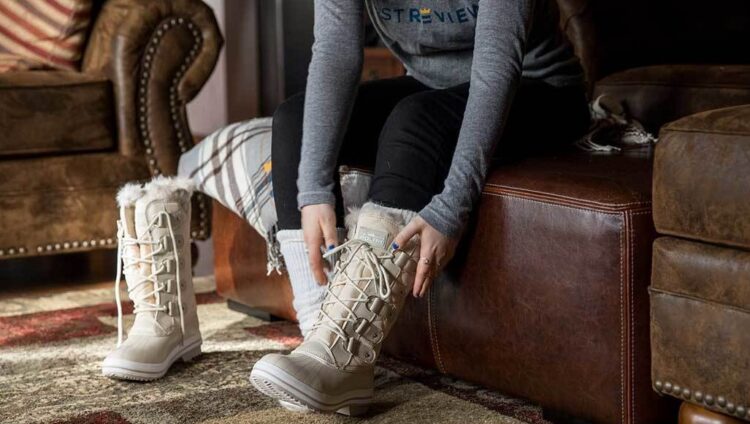 If you're looking for a versatile model that will not burn a hole in your pocket then you should try out the DreamPair boots. This exact model comes in a variety of colors and they are a waterproof model that will allow you to freely go and even run in the snow without worrying that your feet are going to get wet. Their rubber sole will ensure that you will not sleep when you are outside and they have a perfect model that comes to the midcalf.
This model is extremely comfortable and it is made for cold weather. They are pretty easy to put on and remove and they come with a side zipper. They are the best choice for every stylish woman who wants to show off her personal style. You can find out more about this model and the other boots from the same collection at https://www.dreampairshoes.com/collections/snow-boots.
4. Sorel Joan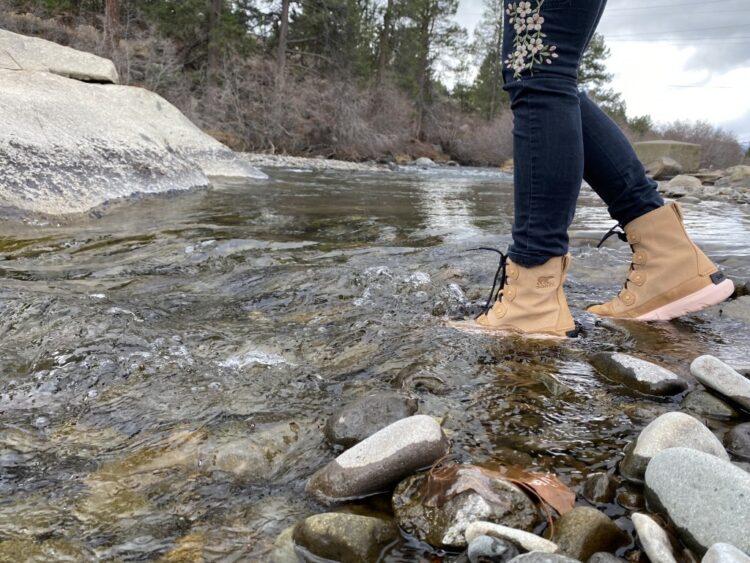 If you are willing to dig a bit deeper in your pocket to get amazing footwear then you should check these Arctic boots out. Just like every other model on this list, they are water resistant and they are also made of leather. This means that they are going to prevent any moisture from penetrating inside and you will feel safe and protected whenever you wear them. They are higher than most of the other models on this list meaning that they are going to keep your feet warmer and drier.
They are insulated meaning that you're going to be comfortable wherever you wear them and even if you go out directly on the snow you will not feel any type of cold. Even if you wear them with summer socks, you're not going to notice any difference and they come with laces meaning that you can choose how tight the grip around your foot is. The soul is made of rubber and they are not going to slip even if you walk on ice.
5. Salomon Quest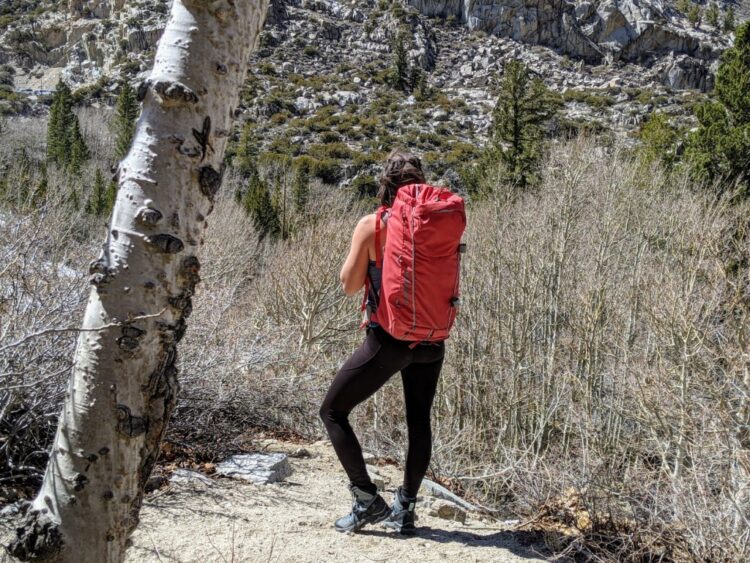 The last model we are going to talk about is these hiking boots that are perfect for walking in the snow and that is going to make sure they provide comfort and protection if you enjoy being on a mountain in the winter or if you just want to freely walk around even in extreme conditions.
They feature high cuffs which means that the water and snow are not going to penetrate inside the shoe and they are waterproof. One thing that you need to keep in mind is that this model is not insulated which means that you will need to pay attention to which type of socks or leggings you're wearing if you want to feel warm at all times. Their souls are made of rubber and they're not going to provide any issues if you choose to walk on ice.
You will not make a mistake if you choose any of these models and you should know that the first thing you should do is decide on the budget that you're willing to spend on your footwear. Think about the things that are important to you including the type of sales, the material that the boots are made of and they are waterproof properties. Think about your personal style and preferences and don't forget to explore the different models, designs, and colors that all of these boots offer.