You may think that you spend most of your time at home, but that's not true. In today's modern and fast-paced world, we all are spending most of our time in our offices. And we all struggle to find the perfect office outfit, everyday!
Apart from figuring out what to wear, most women also worry about finding jewellery that is beautiful and appropriate for the workplace. You can't wear earrings or necklaces that you might wear for a party, to the office, as it can come off as unprofessional. So, what should you do?
Don't worry! We have the solution for you right here! You can find a vast collection of earrings at Mia by Tanishq today! They have jewellery like earrings, necklaces, and bangles that are minimal and dainty, making them perfect for the workplace. If you are confused about which style of earrings to buy, we've got you!
Read this article to find the perfect earrings that will up your fashion game, and make you feel super confident as soon as you step into the office corridor!
Sleek Hoops
You might think that hoop earrings are exclusive for girls' night but that isn't true! You can get simple and small hoop earrings in silver or gold which would be easy to style with your work outfits. You can also go for hoops with diamonds if you want to add a touch of bling to balance your formals.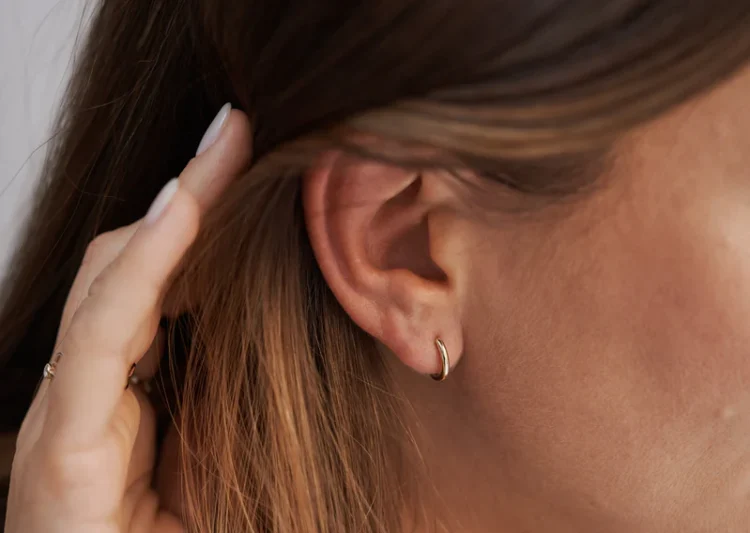 If you are someone who wears cool tones like blue and black, then going for silver hoop earrings would be the appropriate choice. On the other hand, if you lean towards warmer tones of reds and yellows, then gold earrings would match your aesthetic more!
Simple Stud Earrings
If there's one set of earrings, you can never go wrong with, it's stud earrings. These minimal jewellery pieces can be worn anywhere, making them perfect for your workplace! If you are someone who doesn't have time in the morning and is always late for work, then getting a set of gold diamond stud earrings would be a great decision.
Whatever you may be wearing, formal dress or tapered trousers and blouse, simply put on these stud earrings, and your outfit is complete!
Dangling Gold
While you are shopping for earrings to match your professional attire, don't forget to buy earrings that are a little out there for work events and parties with your colleagues. For happy hour after work, you can get silver dangling earrings.
These are simple yet have an oomph factor that will take your work look to the next level. Jewellery can make or break an outfit, so when you must make a strong impression in front of your bosses at work events, wearing uber trendy dangling earrings is the way to go!
Find the Best Styles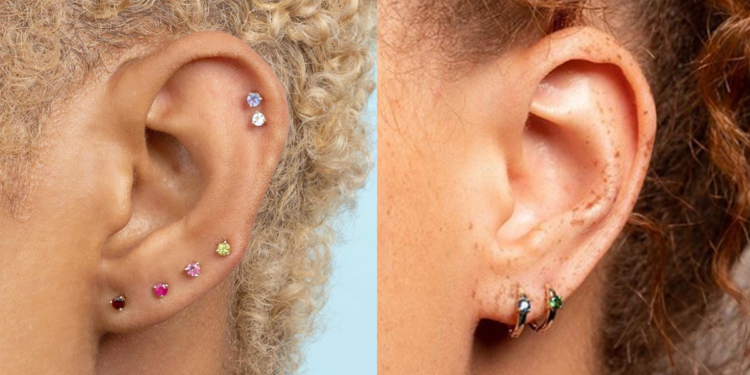 By now, you must have realised that having minimal jewellery like simple stud earrings is essential when you go to the office. So, why not check out the best jewellery store in town? Mia by Tanishq has the best collection of dainty jewellery pieces that are sure to add that oomph factor to your everyday formals.
Today's working women need to look presentable yet stylish for which having that perfect pair of earrings is not only a want but also a necessity. At Mia by Tanishq, you can find dainty earrings perfect for the modern woman. With the latest and trendy designs, these earrings are also lightweight and comfortable, which ensures that they can be worn for long hours without causing discomfort.
So, what are you waiting for? Head on to Mia by Tanishq today and get ready for your meetings in style!