When the cold weather arrives, it's time to think about choosing snow boots. There are many different styles and types of snow boots. People often wonder how to wear them. They are considered to be very difficult to style, however, choosing a great outfit to go with your snow boots is actually quite simple.
When it comes to winter, the most important thing is to wear comfortable shoes. It should be made of quality materials, and should be in accordance with the weather conditions of your environment. Otherwise, you expose yourself to unwanted falls and cold. Below, we'll explain how to style your footwear when the temperature starts to drop.
Fur snow boots and oversized clothes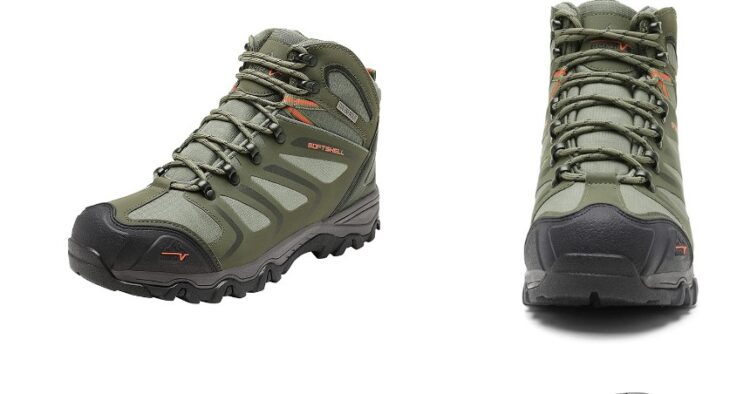 This year, we cannot talk about winter outfits without starting the story with oversized pieces of clothing. The season opened with the Balenciaga fashion show, which introduced us to this year's trends with oversized jackets and other pieces of clothing. If you have followed the events in the fashion world, you know how strong their message is, but it is still high fashion. Therefore, be bold and combine bulky boots with oversized jackets. Layers are also a must have. So put more clothes on and keep warm! You'll look like a fashion icon along the way. For example, opt for fur snow boots, cargo pants and an oversized sweater.
This combination is practical and modern at the same time. If you want to emphasize the waist, tuck in the front of the sweater or do something even better. You must have seen the viral Tiktoks in which female influencers wear a top and then a bra over it. At the end, the sweater is put on and the bottom part is slipped under the bra and you get a crop top. You can also opt for knitted sets in strong colors. They are ideal for any occasion. You should not give up this piece of clothing just because it is classic, because you will break the melancholy of winter with an interesting pattern. To get a better idea how you are going to look like during winter months, you can check such boots at https://www.nortiv8shoes.com/collections/mens-snow-boots.
Men's Steel Toe Chelsea Work Boots and roll neck
Although the suit does not make the man, clothes say a lot about you. There are also dress codes that should be followed in certain situations such as business meetings, events or some everyday things. During warm days it is easier for us to come up with outfits. Then we don't have to worry about whether we will be cold or whether our shoes will leak water. When winter comes, things are totally different. At that time of the year, we have to find footwear that is equally beautiful, high-quality and useful. Fortunately, there is a wide variety of models and choices on the market for going to business meetings, job interviews and other important occasions.
You can also wear these boots during the day for informal meetings. Since they are more casual, they will go well with any outfit you have in your closet. If you want to kick things up a notch, throw on a turtleneck and blazer. You can choose pants as you wish, and jeans will also fit perfectly. Opt for a gray or black suit, and if you want a more casual look, wear them with dark washed jeans. A sporty blazer or sweater with a roll top can also be a good option. If you are a fashion lover, we have a proposal for you that you will love. Put on a narrow white turtleneck made of fine cotton, a denim jacket and an oversized trench coat. Such a look will attract everyone's attention, because you will look like you just stepped off the catwalk.
Winter boots and a leather jacket
Most often, the choice falls on either classic leather lace-up boots or Chelsea boots. It all depends on personal preferences. For example, maybe you want something masculine and noticeable or classy or polished. While lace-up boots go better with jeans and knitwear, the second model is suitable for suits. If you don't want to clearly define your look, put more layers on yourself. We will start with a high-neck roll neck in ocher color. Wear a striped sweater over it, preferably black and white. Next, put on a colored leather jacket. An ideal choice is a burgundy jacket. Don't forget about accessorize. Put on your favorite glasses or a cool hat.
Men's Lace Up Leather Work Boots an vest
T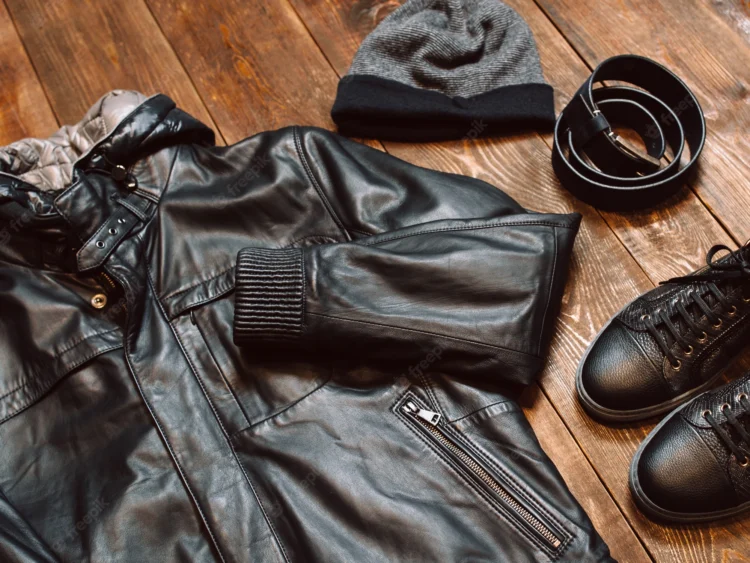 here are different types of winter shoes and boots, but we think Canadians are one of the best shoes every man should own. You can wear them with any outfit. You'll look just as good when you're out on a date, at dinner with friends or at a business interview. They are also the ultimate weapons against snow and cold weather. It will make you look more beautiful and attractive. They are lined with warm insulating wool that warms your feet and prevents your leg from sweating and steaming.
Best of all, they're comfortable which means you can wear them for hours without a problem. For example, wear them loose or with the tongue sticking out. Don't forget that they are always on trend and therefore a good investment. Be sure that you will be able to wear them for the rest of your life, because they will never go out of style. The main reason is their quality and functionality. One of the better outfits would be Canadians, an oversized white sweater and a vest. You can add a scarf and glasses and you are ready to go outside.
Conclusion:
Snow boots generally need to be very durable as they need to protect your feet from many different things. It will give support to your joints, and protect your feet from cold and wet. They are made to protect your feet for a long time. They are durable, however, if you use them often, they will need care and eventually need to be replaced. Buy your pair before winter sets in so you don't get caught out by extreme weather. If you are late, you can always order your new pair of boots from the online store.