Nose rings have always been a part of completing the look during those special occasions.
But not anymore!
These are often considered as an everyday accessory now!
Along with ear-piercing, tattoos, and several other trends, nose piercings with trending nose rings are one of the most popular modifications that came across the world today!
Nose rings and piercing trends have changed drastically while setting a completely different yet elegant look. However, it is still challenging to figure out what is in and what can be the next trend.
Even though it is complicated to understand the trends, looking for a nose ring that can completely change the entire look of an individual can now be accessed at your fingertips!
Yes, you heard that right!
If you are looking for unique nose rings trends, read the article till the end and get your answers!
Types of Nose Jewellery styles!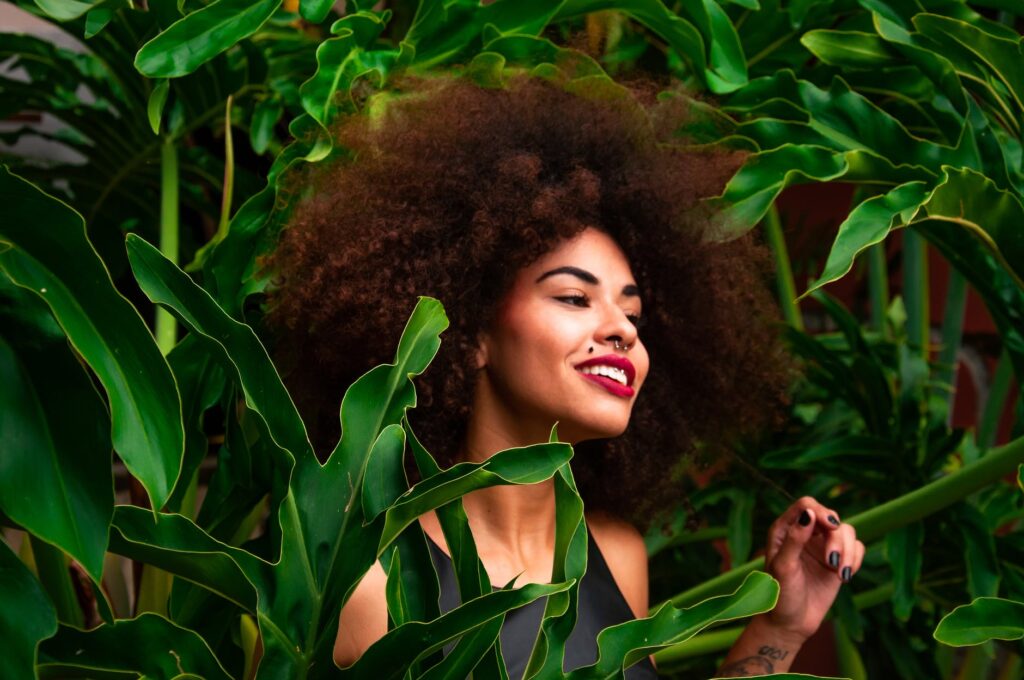 Nose rings come in several shapes and forms. Designed in gold, diamond, and silver, nose rings for women are often available in many forms, including large hoops, small rings, studs, and many more.
However, the most trending yet popular nose ring styles include:
• Nostril Screw
Nostril Screw is basically a stud or a flower that essentially has a flat stick, which is held through a screw. The reason behind the popularity of the studs is that you don't have to worry about the dress type you are wearing.
It's basically a short pin with a decorative top. So, whether you choose western wear or a traditional one, or a casual dress, it goes well with every dress.
Tip: you can choose the material of your choice with the shape as unique as you!
• Nose hoop rings
A nose hoop ring is usually crafted in a smaller diameter in a hoop style worn on the nostril.
If you choose the nose hoop rings for your next look, you can have ample choices to choose from, including the seamless rings, captive bead rings, and segment rings.
• Septum Nose Ring
Septum nose rings are the cute nose rings that are worn on the bridge, which connects the nostrils. Septum Nose rings are inserted in the sweet spot of the nose.
This sweet spot is basically between the bottom end of the septum and Columella that separates the nostrils.
Since the area is sensitive, these rings are usually smaller in size and lighter in weight.
• Large hoop nose rings
Large hoop nose rings are often crafted with pearl beads or colored gemstones.
With the ample options in this category, some large hoop nose rings are fairly large and sometimes are accompanied by a beautiful yet sleek chain that can be pinned up or hooked in the hair.
And traditionally being exclusive women's ornaments, nose piercings have made their way to guys as well.
Yes, you got that right!
Along with the celebrities like Zayn Malik, Jamie Campbell Bower, and many more, ample men on Instagram have also taken the trend to hashtag with GuysWithNoseRings.
So, in short, even the nose piercing can do wonders!
But have you ever thought about why these nose piercings are getting this much popularity?
Let's dig into the reason behind it.
A nose ring brings kind attention to the face's centre. Nose piercing is a trending yet traditional choice that drastically enhances the look of an individual.
Being a part of the traditional wears only, nose rings have come long to become the latest trend.
Well, yes, here's the list of the celebrities whose nose pins got them featured for it!
7 Trending Celebrity Nose Piercings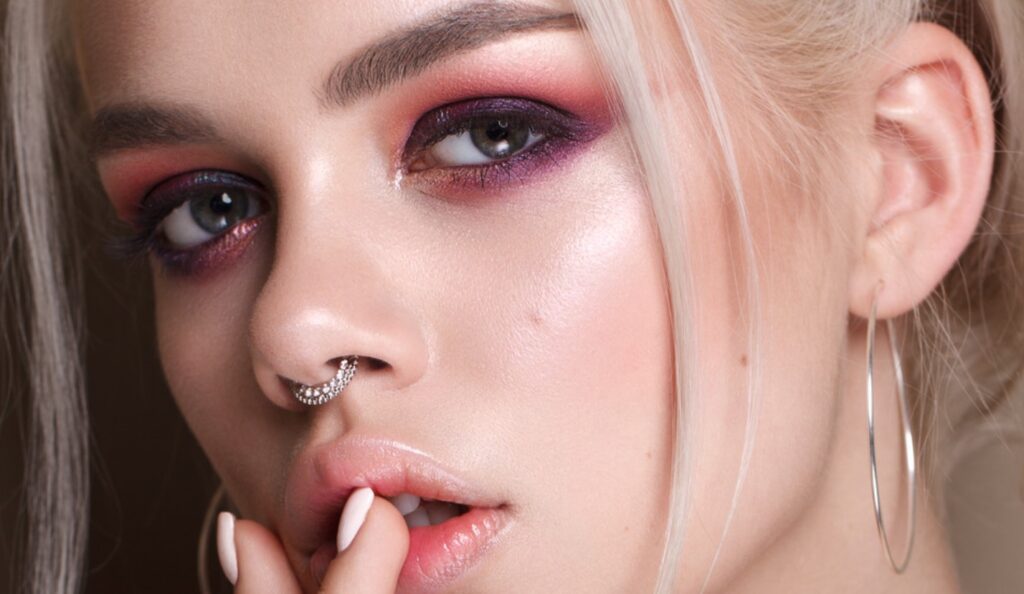 • Deepika Padukone
The beautiful Diva of the Bollywood industry has flaunted its gold hoop nose ring in several movies. Deepika definitely rocked the traditional gold nose ring in the movie, making it a perfect boho chic trend.
• Sonakshi Sinha
Sonakshi Sinha, the bold and elegant fame of Bollywood, has been spotted with a nose ring in several of her movies.
It looks like her nose rings are a perfect feature that adds a beautiful feminine touch to her face. Though several other actresses also opted for the beautiful nose rings in their movies, Sonakshi Sinha got a mention here as she sports it a lot.
• Simone Biles
Simon Biles is the most decorated gymnast in the world.
She has perfectly surprised her fans with her sweet nose piercing while flaunting her complete look with a cute nose stud.
• Willow Smith
Yes! You got that right! Willow Smith is the singer that has an epic septum nose ring.
The singer has brought a perfect fashion trend in the piercing industry by trying the piercing at several parts. However, the one that gets the most attention is her septum nose ring that is a sleek nose ring enhancing the entire appearance of the singer.
• FKA Twigs
Who doesn't remember FKA Twigs!
A famous English singer and a songwriter, popular for her appearance on the stage. She has been known for her septum cute nose ring delivering a cool-girl aesthetic well.
The septum nose ring in the singer's appearance has always been a perfect look-enhancing element.
• Joss Stone
Joss Stone is a famous English singer, actress, and songwriter. With a huge list of popular songs Joss sang, she has always been adorned for her appearance with a small hoop nose ring.
The sleek and small nose hoop rings with any outfit mark graciously in delivering the perfect look.
• Miley Cyrus
Miley Cyrus is a famous American singer, actress, and songwriter who is well known for her distinctive raspy voice. Being a prominent voice of the era, the singer has got her nose pierced and flaunted her small hoop nose rings at many events and otherwise.
The celebrities, as mentioned above, have perfectly flaunted their look with either sleek nose hoop rings or a nose stud, or any other style.
However, while enhancing their appearance with a pretty addition on their faces, they have perfectly inspired many to adapt their style and nose rings.
Essential!!
Nose Rings are considered the coolest beauty accessories of the year!
Choosing the right style and size of the nose ring!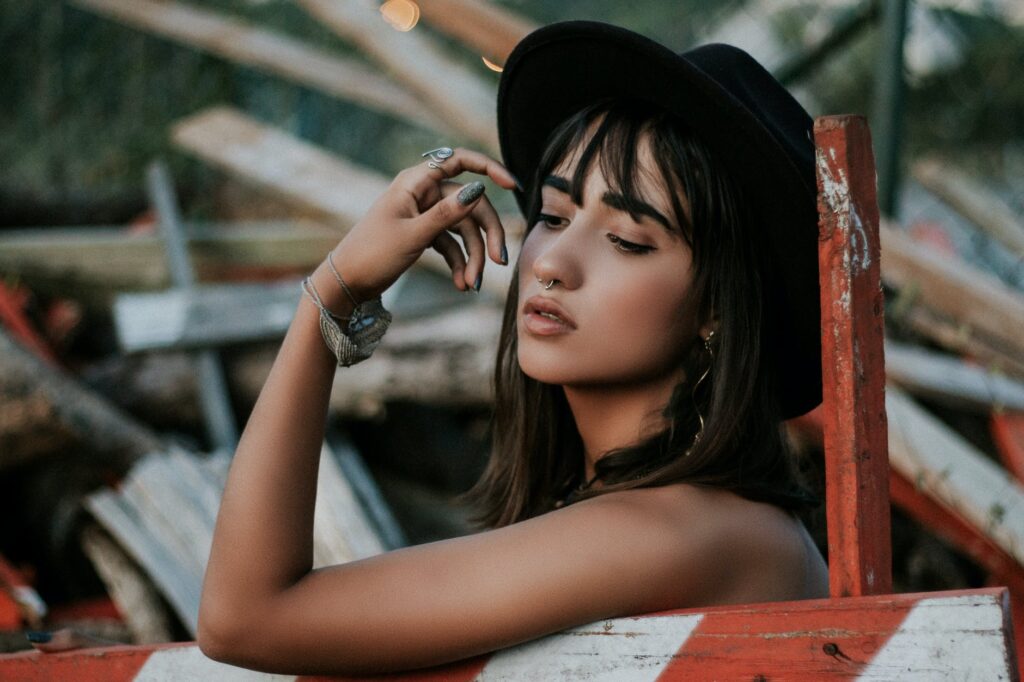 Being so popular, the hunt to choose the right style and size that is going to make or break your entire look is still on!
However, to get the enhanced appearance you desire, you must pay careful attention to the style and size you are opting for. However, you must consider a few things before choosing one!
• Choose the type of stone.
• Decide whether you want it in white or yellow gold.
• Determine whether you wanna go for a diamond ring or the one with a precious gemstone.
• Determine the size that looks perfect on your face.
• Decide the style that elevates your appearance.
Bottom Line!
Nose rings for women are the coolest accessories that not only look pretty but also accentuates the entire look. Nose rings can make or break the look.
However, while choosing one for you, you must get a complete piece of information about it!
Understanding the changing trends about nose jewellery is pretty challenging, and we completely understand that!
But getting knowledge of the same is not complicated anymore. Whether looking for a pretty nose ring for you or wanna check on the trending update, here's a complete one-stop solution for you.