Dancing – the activity that all the cool kids do. It's a great way to get in shape, and it's a lot of fun too! But did you know that dancing can also transform your body and brain? You didn't? Here are twelve ways that dancing can make you healthier and help you feel better!
1. It Can Help You Lose Weight
We know how tough it is to realize your beach bod is at least 12 months away and the summer is already here. It sucks, doesn't it? Well, it doesn't have to. If you were to just swing by your local dance studio and sign up for some lessons, you could probably shed a few pounds and get that tummy tucked in sooner than you might think.
Naturally, we'd expect you to go all out when you put on the dancing shoes and not slack off in the back to see the results, but hey, you wouldn't do it any other way, wouldn't you?
2. It Can Help You Stay In Shape
After you've sculpted your body the way exactly the way you always wanted it (or at least you came pretty close), now it's time for you to keep that body. And, yes, we know, that means less ice cream and Netflix, but believe us – dance more than four times per week, and you'll be able to down a whole tub of ice cream without even worrying about it. All that moving around and dancing to the beat will really get your blood pumping and will help you stay in shape for a very, very long time.
3. It Can Boost Your Mood And Make You Happier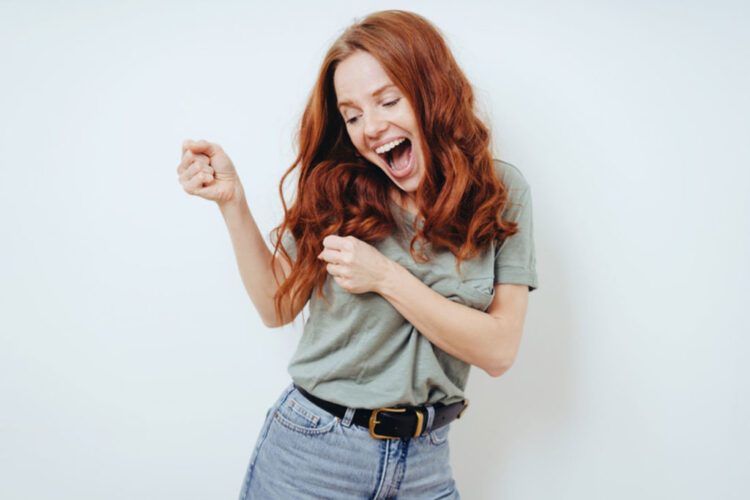 We don't need to tell you that working out releases endorphins, and we all know how good endorphins make us feel. But what you might not know is that dancing is a great way to boost your mood and make you happier. So, if you're feeling down, put on your favourite music and just let loose – we guarantee you'll feel better in no time! You don't even have to take dance lessons for dancing to put a smile on your face – you just have to move.
4. It Can Increase Your Energy Levels
Do you ever feel like you just can't get going in the morning? Like no matter how much coffee you drink, you're still dragging yourself around like a zombie? Well, dancing can help with that! If you start your day with a quick dance session, you'll increase your energy levels and will be able to power through your day with no problem. Just make sure you don't overdo it because dancing's contagious and before you know it – you'll be dancing up until lunch. Think we're exaggerating? Read more about this phenomenon and then tell us what you think!
5. It Can Make You Sleep Better
We all know how important a good night's sleep is, but sometimes it's just so hard to catch some ZZZs. So, if you find yourself tossing and turning all night, maybe it's time to try dancing? As you know, anything that will get your blood pumping during the day will keep you nice and calm during the night, so why not skip the gym and put on some ballet shoes and see how that works out?
6. It Can Improve Your Balance And Coordination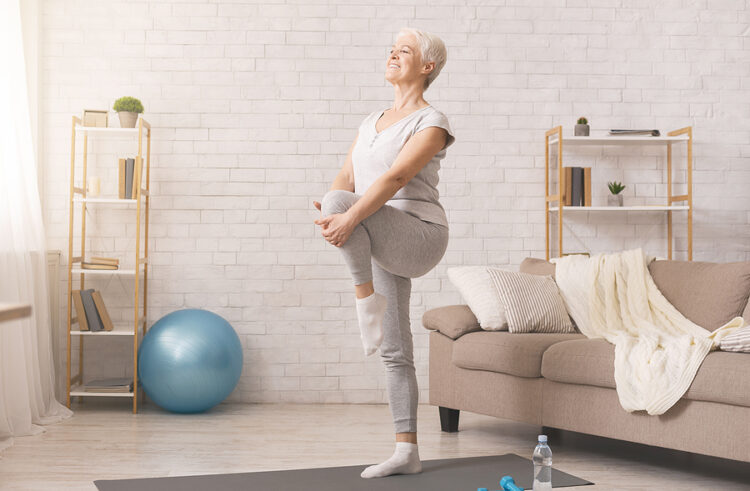 Let's be honest, most of us aren't that gracious on the dancefloor, but don't worry – that can be easily fixed. With some practice (and maybe a few dance lessons), you'll be able to move like Jagger in no time! In other words – dancing can help improve your balance and coordination. And, as we all know, a good sense of balance and coordination can help you avoid falls and embarrassment on the dancefloor (and in life in general).
7. It Can Strengthen Your Muscles
Now, you won't turn into Hercules, but dancing can help tone your muscles and make you stronger. So, if you've been meaning to start working out but keep procrastinating, maybe it's time to give dancing a try? Trust us, once you start – you won't be able to stop! Dancing is so much more interesting than grunting and sweating in a gym, waiting for your turn on a machine that you don't really know how to work.
8. It Can Improve Your Cardiovascular Health
Dancing is a great way to get your heart pumping and improve your cardiovascular health. And, as we all know, a healthy heart is a happy heart! So, if you're looking for a way to improve your cardiovascular health, look no further than dancing. Any movement will help, but we recommend you try a few different styles to really get your heart rate up and really feel those benefits. Once you get to salsa – you'll see what we mean.
9. It Can Help You Become More Flexible
If you're not exactly a yoga enthusiast, then dancing is a great way to help you become more flexible. And, as we all know, flexibility is key in avoiding injuries. So, if you want to be able to touch your toes without breaking a sweat – start dancing! Who knows, you might even find yourself enjoying it so much that you'll want to take up yoga after all.
10. It Can Help Boost Mental Health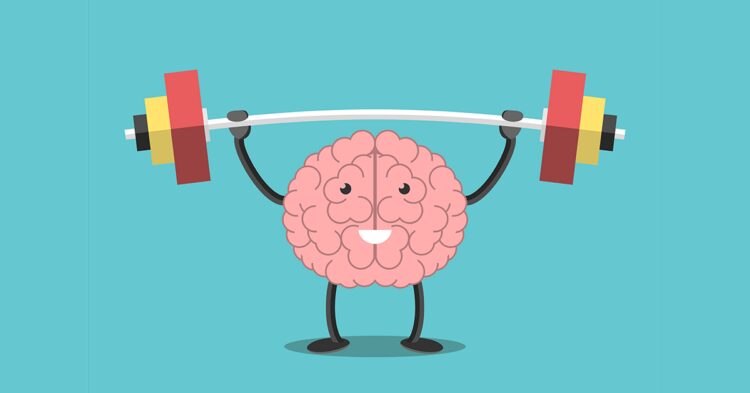 Dancing is a great way to improve your mental health. It can help reduce stress, anxiety, and depression. So, if you're feeling down, put on your favourite music and dance like no one's watching! We guarantee you'll feel so much better after you're done.
11. It Can Reduce Stress And Anxiety
In today's fast-paced world, it's more important than ever to find ways to reduce stress and anxiety. And what better way to do that than by dancing? When you dance, your body releases all sorts of happy chemicals, like endorphins and serotonin. So, not only will you feel better mentally, but you'll also feel better physically. It's a win-win!
12. It Can Help You Make New Friends
As we all know, friends are essential for a happy and healthy life. So, if you're feeling lonely, put on your dancing shoes and go out and socialize! You never know who you'll meet or what kinds of adventures you'll have. Maybe you'll meet your new best friend? Maybe you'll find a new lover? Whatever it is or whatever it might be, one thing's for certain – you won't know until you start dancing!
Conclusion
As you can see, dancing has a lot of benefits – both physical and mental. So, what are you waiting for? Put on your favourite music and start moving! Your body and mind will thank you.