Receiving a mani-pedi at the salon is nothing short of a relaxing treat, and you are almost always guaranteed to walk out of there feeling pampered and fabulous. But there are times when a trip to the salon is just not in the cards. Whether you're short on time or on money, an at-home spa day can leave you feeling great with a fresh coat of polish that you applied from the comfort of your own couch.
Of course, a salon-worthy manicure and pedicure require salon-worthy tools and products, and we have just the list to help you put together a proper nail kit to up your at-home spa days.
Manicure Tool Set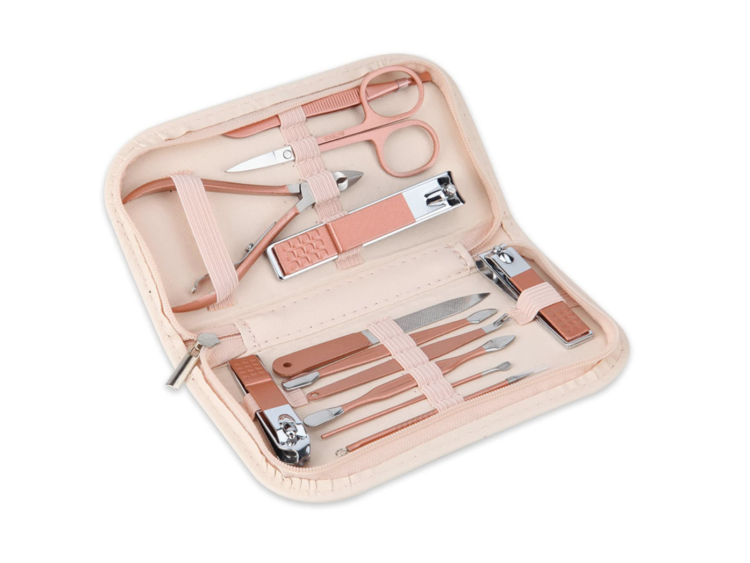 A manicure tool set is the foundation for your at-home manicure and pedicure and contains all, or most, of the tools needed to set you up for success. When looking for a quality manicure set, you want to look for rust-resistant stainless steel that you can soak in alcohol to disinfect between uses. Disinfecting your tools is a crucial step in your manicure process.
It should also include these tools specifically. Any additional tools are a bonus.
Nail clippers (ideally toenail and fingernail)
Cuticle trimmers
Cuticle pusher
Nail file
Nail Strengthener Polish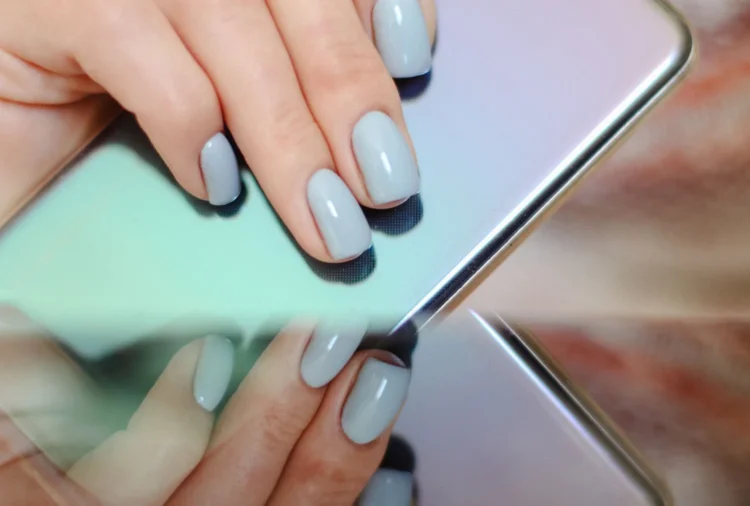 Oftentimes, after removing acrylic or gel nail sets, your nails can become flimsy and compromised. If you are taking a more natural manicure approach from home, you might consider purchasing nail strengthener polish to will help to mend the damage and promote stronger, harder and healthier nails. When looking for a nail strengthener, always check the ingredients to ensure it contains key nutrients like keratin, calcium, and vitamins. Avoid harsh chemicals like formaldehyde, toluene, and DBP.
Cuticle Oil and Hand Moisturizer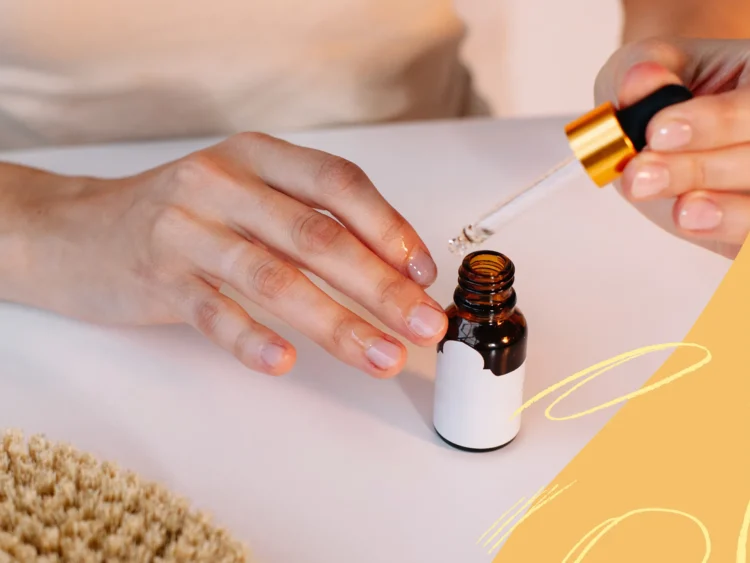 A major draw to the nail salon doesn't end at picking out your nail polish color but extends beyond the nails. Massaging cuticle oil into your fingertips and moisturizer into your hands is part of the allure of a manicure and leaves your hands feeling silky to the touch. Cuticle oil and hand lotion are great products to keep on hand to keep your nails and hands hydrated and free of any cracks.
Nail Polish Color or Manicure Kits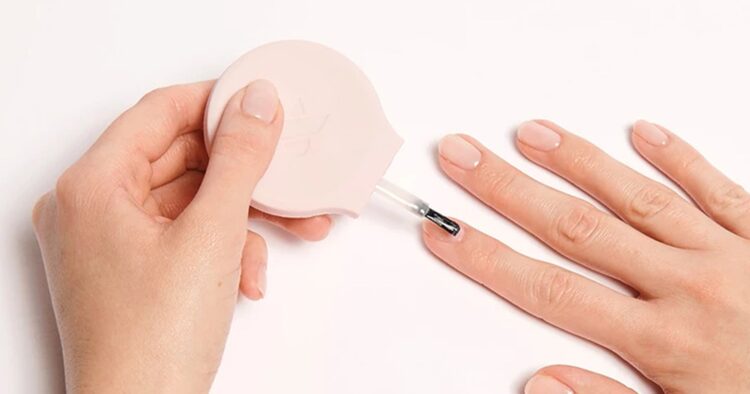 Keeping a few of your favorite colored nail polishes on hand makes for a fun statement and ensures that you are prepared for any chips that may compromise your fresh manicure. If you want to take your manicure game up a notch, kits such as SNS Dip Powder are specially made for the DIY manicurist and contain nail nurturing ingredients like vitamin D3, B5, A, and calcium. SNS has been a salon-only product for 30 years, so the availability of their dips for at-home use is a big development in the past year.
Removal tools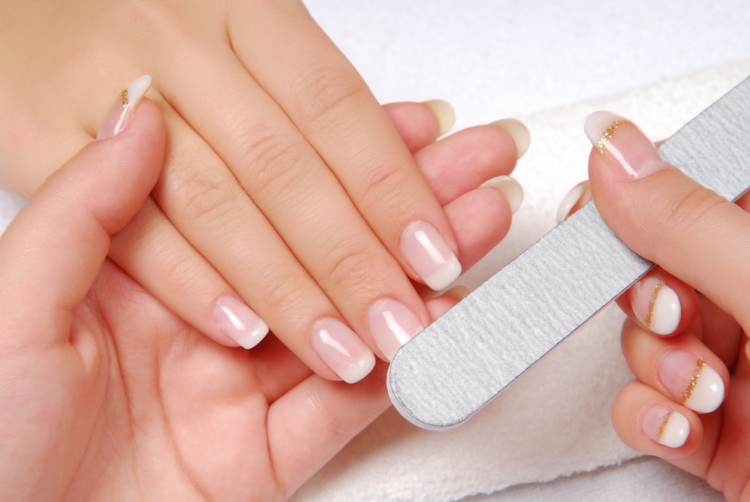 If you are one who chooses to apply color or product to your nails, you will need to keep the appropriate removal tools and cleaners on hand. Non-acetone polish removers are far more gentle than their acetone-containing counterparts. Acetone can be harsh and may leave your nails feeling brittle or dry, so keep that in mind when purchasing a polish remover. Cotton rounds or a reusable cloth can be used to gently swab the product off of your nails after soaking them in the remover.
Carrying case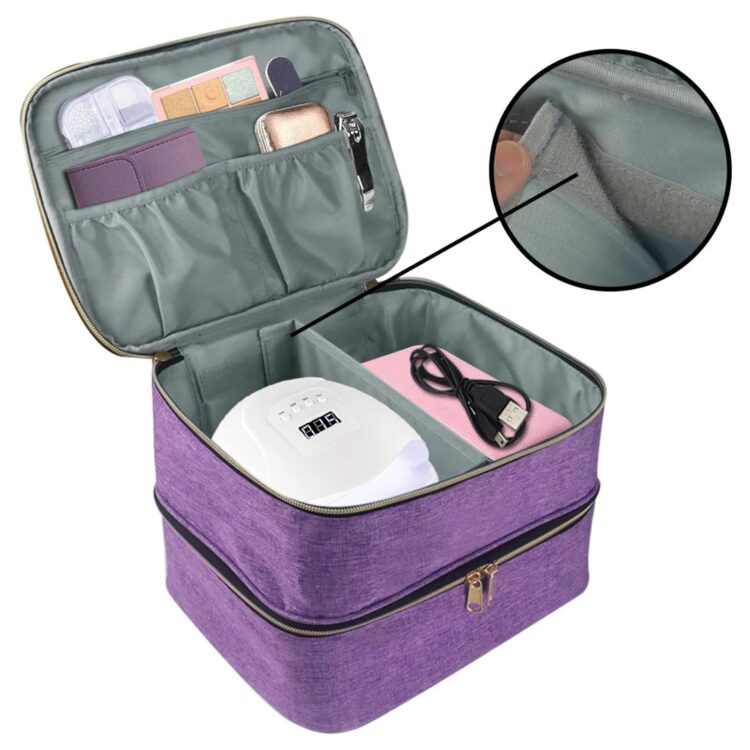 Your at-home nail collection would not be complete without a carrying case where you can stow away your tools and products, keeping them organized, clean, and ready for the next use!