As natural skincare products become more and more popular, celebrities are launching their own natural skincare brands. From Jessica Alba to Jada Pinkett Smith, they tout the benefits of using organic, sustainable, simple, and vegan ingredients in their skincare products. But is this just marketing, or do these celebrity-owned brands produce effective products?
Let's take a closer look at some celebrity brands:
The Honest Company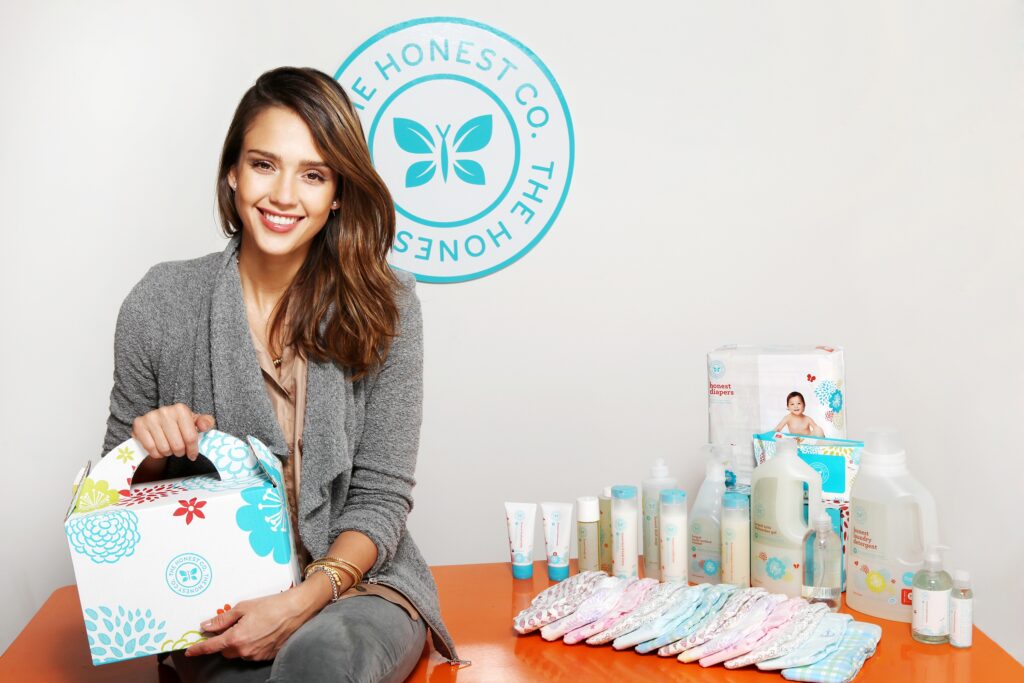 Jessica Alba launched The Honest Company in 2012 to provide safe and trustworthy items for her children. With a line of diapers, to begin with, the company has grown into a full-fledged lifestyle brand that offers everything from cleaning supplies to skincare products. Their products are made with all-natural ingredients and are designed to be gentle and effective.
Some of their most popular products include the Honest Beauty Magic Balm. This multi-tasking salve can be used on chapped lips to dry skin. Another popular product is the Honest Beauty demi-matte foundation, which provides natural coverage without clogging pores. While many people swear by the products offered by The Honest Company, others find them to be ineffective. In addition, some claim that the products don't work as well as more traditional skincare brands. However, with a celebrity like Jessica Alba at the helm, The Honest Company is likely to remain a popular choice for those looking for natural skincare products.
Josie Maran Cosmetics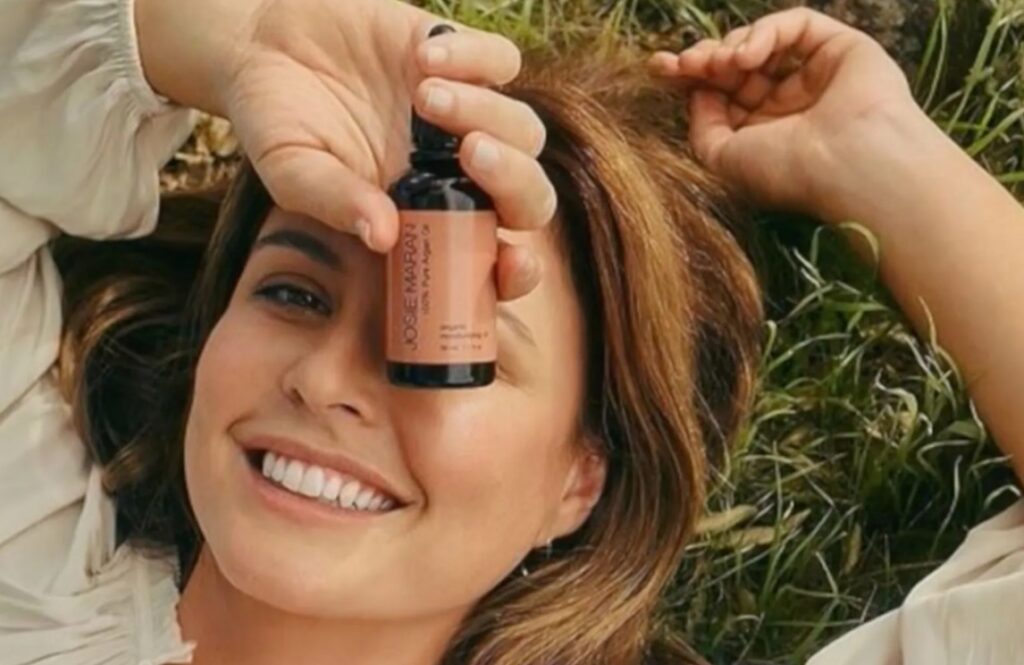 Founded by Josie Maran, Josie Maran Cosmetics is a popular natural skincare brand among those looking for sustainable products. All of the ingredients used in their products are either organic or fair trade. They use recyclable packaging wherever possible. Some of their most popular products include Argan Oil, a multi-purpose oil used on the face, body, and hair. Another popular product is the 100% Pure Argan Oil Light, a lighter version of the original oil that is perfect for sensitive skin.
Miranda Kerr and Kora Organics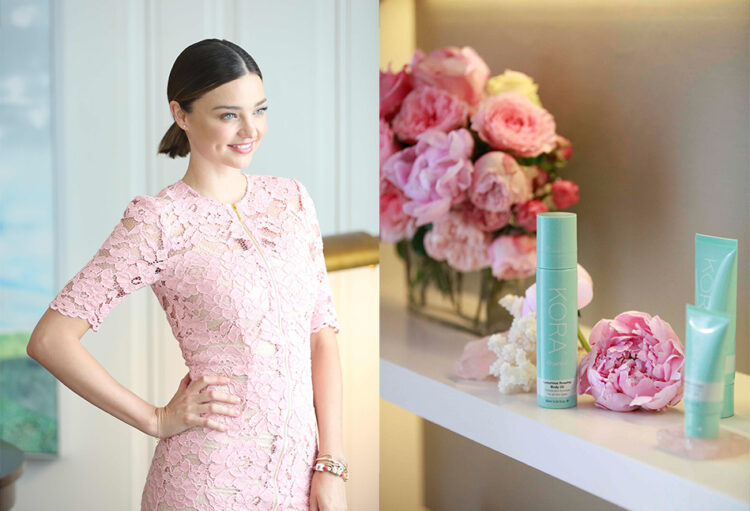 Founded by supermodel Miranda Kerr, Kora Organics is a natural skincare brand that focuses on using organic and sustainable ingredients. All of their products are certified organic by the USDA, and they use recyclable packaging wherever possible. Some of their most popular products include the Noni Glow Face Oil, a lightweight oil perfect for those with dry or sensitive skin. Another popular product is the Rosehip Oil, which is rich in antioxidants and vitamins that help to nourish and revitalize the skin.
Issa Rae and Sienna Naturals
Actress and director Issa Rae founded Sienna Naturals – a natural skincare brand that focuses on using simple and effective ingredients. All of their products are made with all-natural ingredients, and they use recyclable packaging wherever possible. Some of their most popular products include the Coconut Oil Body Butter. This rich body butter helps to hydrate and nourish the skin. Another popular product is the Sugar Scrub, which exfoliates and revitalizes the skin with its blend of sugar, coconut oil and jojoba beads.
Hey Humans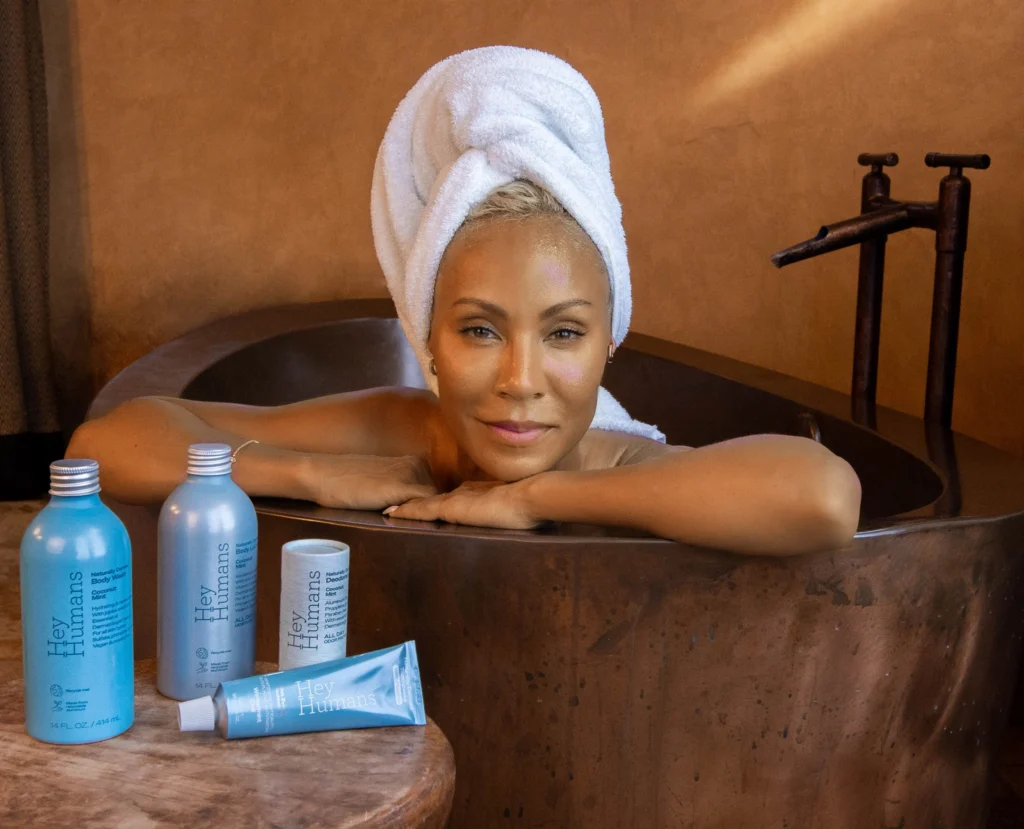 To provide "cleaner" beauty options, actress and singer Jada Pinkett Smith founded Hey Humans in 2018. The brand focuses on using all-natural ingredients and sustainable packaging. Their most popular products include Face Wash, which uses bamboo charcoal to cleanse deep and detoxify the skin. Another popular product is the Lip Balm, made with Shea butter and beeswax to nourish and hydrate the lips.
But Is Natural Skincare Effective?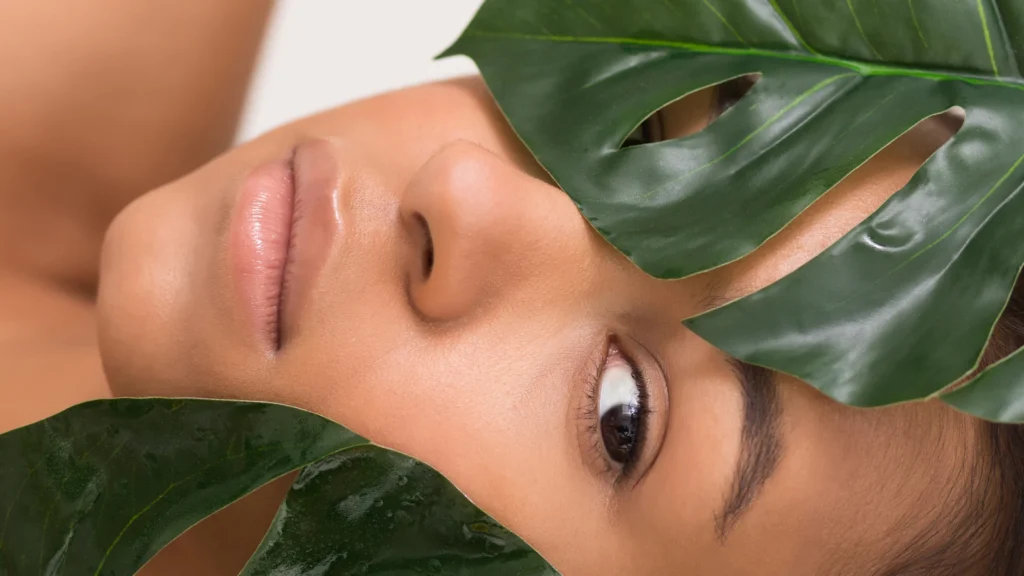 Will users see results comparable to clinical skincare lines? Or is it all marketing hype? We reached out to Heather Smith for her unique perspective. Dr. Smith owns a green beauty brand, bareLUXE Skincare, and writes a sustainable beauty blog where she advocates for skincare marketing transparency. This is what she had to say:
"With skincare marketing and brand development, you can segment things into so many categories. You've got terms like natural, clean, and green. On the other side, you've got words like medical-grade, and clinical-strength. They're all just marketing terms designed to tell a customer what type of product it is based on assumptions about those words. There's no real definition for any of them.
When you throw endorsements and celebrities into the mix, you add a whole different layer to the marketing. If a supermodel sells products that make you beautiful, people buy them wanting to also be beautiful. This is where it can get dicey – when you have celebrities or celebrity physicians selling a perception of safety. Talking about safety can lead to inappropriate fear-mongering. Don't get me wrong, I think natural products are the best, but I'm not going to put on my white lab coat and tell people synthetic products are poisonous.
Really, when it comes down to whether a product is effective or not, you need to look at the ingredients and the science that's known about them. You need to try to ignore all the fancy packaging, and whoever it is that's putting their face next to it on Instagram. A great example is the ingredient Bakuchiol. This is one of my favorite natural ingredients because it's effective without the retinol side effects. So it's an excellent ingredient for people who choose to use natural products or who cannot use retinol".
So, What's the Bottom Line?
Is natural skincare effective? The answer is yes and no, and there's a lot of information to unpack. As Dr. Smith mentioned, ingredients like Bakuchiol can be effective and comparable to retinoids. Still, it would help if you did your research to find the right products that match your skin type, your skincare goals, and your ingredient preferences. It's important to remember that not all ingredients are created equal–some may be more effective than others.
Whether the brand was founded by a celebrity, a dermatologist, or a celebrity-dermatologist, watch for marketing traps and unproven claims. If a product is endorsed by a celebrity, take it with a grain of salt. It doesn't matter if it's Kylie Jenner or Dr. Oz, they're being paid to say nice things about a product and their recommendation may not be based on any real knowledge or understanding of the ingredients or how they work
Do your research and make sure you're getting the most bang for your buck!