First impressions often leave a lasting impact on people. And whether we like it or not, the way we dress up, from our choice of clothing to our accessories, everything makes a difference. So, if you are looking to make a good, lasting impression, the key is to pair every accessory, from your smart watch to your choice of earrings, with just the right outfit.
Now, if you are looking to make a fashion statement with your outfit, either on the 'gram or IRL, it is important to have the trendiest accessories to complete a look that would make heads turn. And if you are to ask us, there is no accessory trendier than a tech-savvy smart watch. Not only does this little gadget make your life easier, but with the number of options available in the market, you are sure to find something that rates just as high on the fashion scale as well.
1. For the Men in Black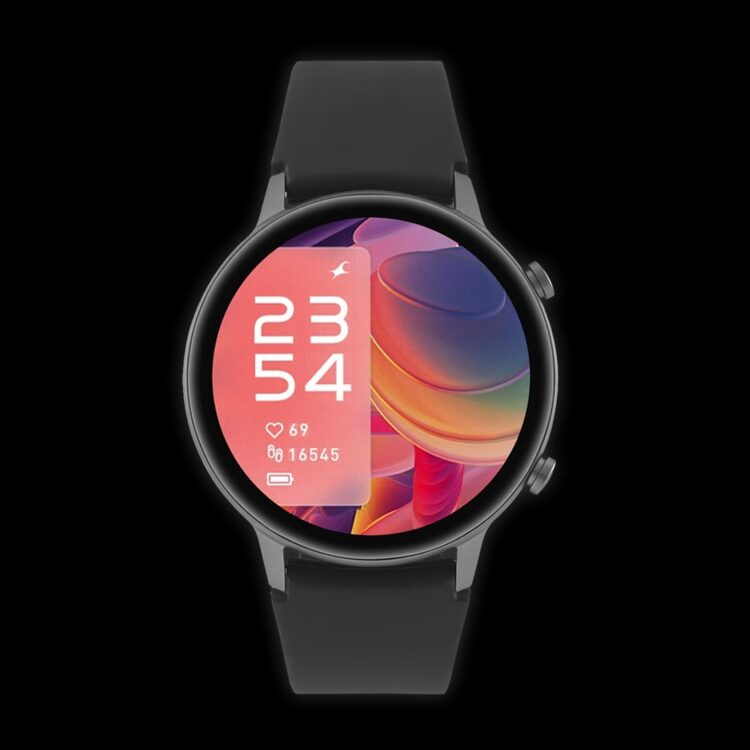 Black watches, whether analogue or smart watches, are the OGs. They work well with both casual as well as formal attire, no matter the colour. And that is exactly why we have put this smart watch on the top of our list of favourite smart watches. While the square dial dominates the smart watch market, this reflex Play Plus smart watch comes in a sleek and sexy round dial with a 1.3″ AMOLED display. With additional features, Bluetooth calling, animated watch faces, in-built games and a complete health suite, this watch is a must-buy!
2. Orange is the New Black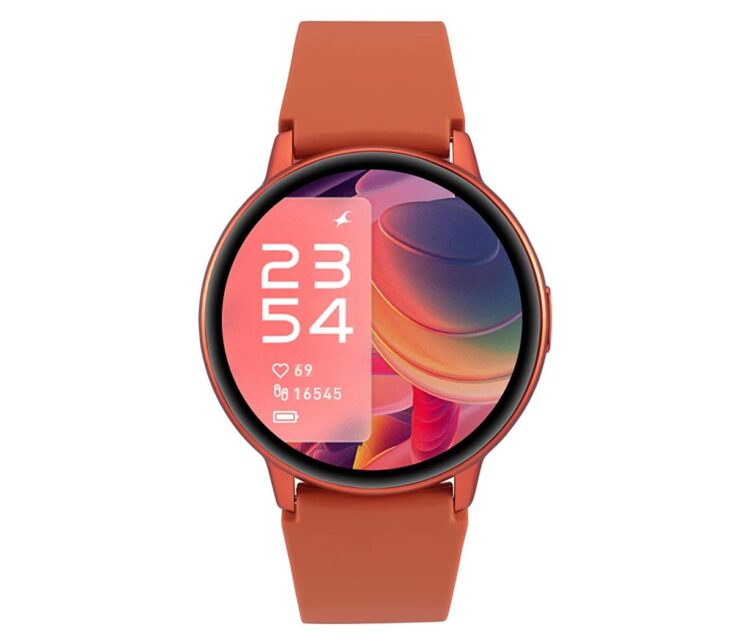 Okay, maybe orange is NOT the new black, but it is definitely a brilliant colour to sport in spring and summer. And if you are all about vibrant colours and dressing up to stand out rather than be lost in the crowd, this orange smart is THE ONE for you! With round-the-clock heart rate monitoring, SpO2 tracking, and blood pressure monitoring, this smart watch would keep you just as stylish as it will keep you healthy and active.
3. Pretty in Pink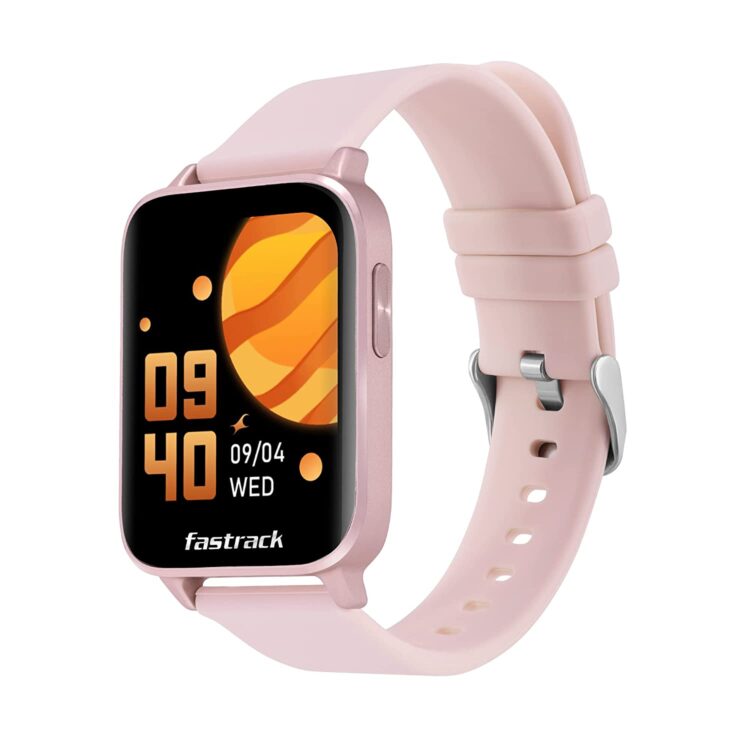 This blush pink smart watch will make you blossom with its soft-hued band and rose gold dial. The perfect way to amp up your casual outfits, this smart watch has everything and more. Pair this with a light-coloured linen shirt or your favourite dress and show off your unique style and passion for technology. One of the trendiest smart watches, this one has 50+ sports modes, a 1.5″ HD display, 100+ stylish watch faces, round-the-clock heart rate monitoring and 5 ATM water resistance. It also comes with a period tracker that only makes life easier!
4. For the Dazzlers in Blue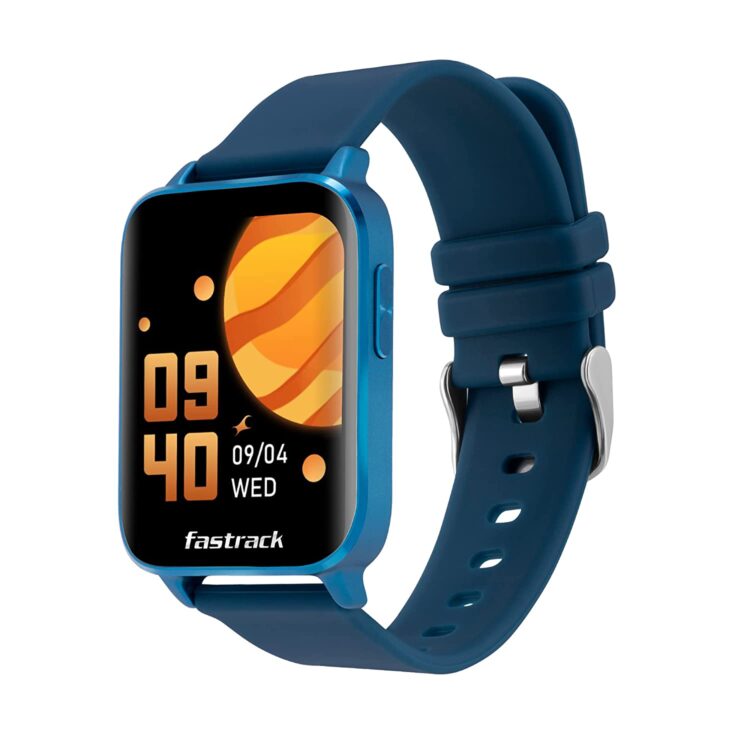 Blue is a true gentleman's colour. And whether you are a fan of darker hues or light pastels, smart watches in shades like this one should be your next investment. Loaded with cool features like a 2.5D curved display, multiple watch faces, and a complete health suite that includes 24×7 heart rate monitoring, body temperature monitoring, sleep tracking, stress tracking, etc., this watch will help you do so much more, all the while looking stylish. So, whether it's your easy-breezy summer linens or your trusted pair of denim, this smart watch is guaranteed to raise your style quotient.
Smart watches are currently both a necessary and fashionable accessory. They keep you fashionable and active at the same time, and we are aware that we should be more careful about the way we live. Even when your phone isn't around, smart watches can help you keep track of your everyday activities and stay current on your alerts. So, if you've been considering buying a smart watch but are unsure of its investment potential, we advise going for it. You can even check out brands like Fastrack for some affordable options! This little device will be a worthwhile investment, whether you plan to use it as a fashion piece or to begin your search for health.