I Tip are one of the trending extensions in the market today. There are many things i tip extensions offer if you seek to add volume and length to your natural hair.
The installation process of micro-links might seem complicated. The concept of reinstallation may be strange. But if you know the facts about these extensions, purchasing micro-links will be something you will likely do. Kindly read this guide to understand more.
What Are I Tip Extensions?
When wearing these weaves, a question about suitable textures can be confusing. Due to the latter, which is one of the subjects this guide will explain in detail.
I tip extensions are extensions that require applying to the natural mane using microbeads or tubes. While other extensions may require keratin bonds, tapes, and other complicated methods, i-tips are safe.
On that note, it is a fact that microlink hair extensions are suitable for all textures. The extensions mimic natural tresses, making them blend seamlessly with no effort. The safe installation process of these weaves is also a beneficial factor that experts love.
The microbeads used may be aluminum, copper, or silicon. The coating of these beads is usually brown or black ink for the extensions to blend with the natural mane.
Types of i tip extensions.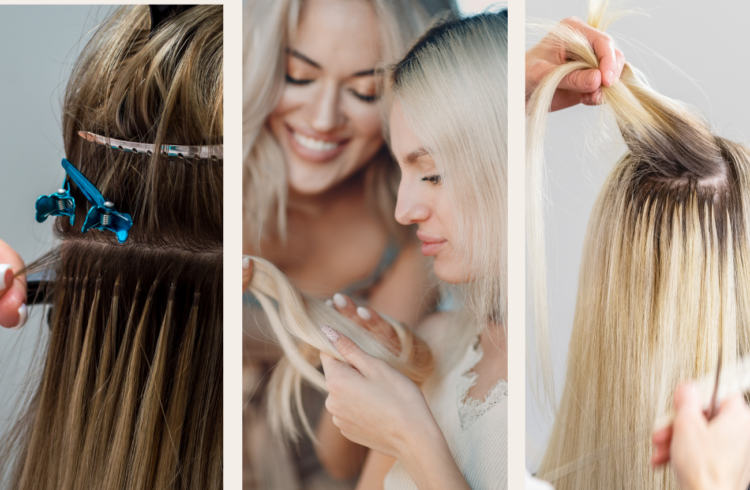 Micro-links may vary by texture. Considering texture as a feature, one must know that i-tips can be:
Straight:
Features straight strands. No curls or waves. Suitable for Type 1 and 2 hair.
Wavy:
Features loose curls. Suitable for Type 2-3A.
Curly:
Features tight curls. Suitable for Type 3B – 4C tresses.
The availability of different textures of I tip creates a variety for black clients though it is important to read the i-tip extensions pros and cons. Each texture also blends with the natural mane, as textures differ among races.
I tip extensions can also be I-tip or weft. The identification of both depends on the installation technique.
I-Tip method:
The I-tip installation method uses microbeads or tubes to attach the i-tip (small extensions) to the natural tresses. For the i-tip, the installation involves small hair strands bonding together at the tip by keratin.
Weft method:
The weft method requires attaching tracks of tresses to the scalp using tiny beads. The weft method uses larger strands.
Who Can Wear I Tip Extensions?
Microlink or I Tip hair extensions are suitable for anyone since they are the safest weaves there are. However, not everyone can wear these weaves. There are a few factors to consider before purchasing i-tips.
Customers/ clients who want to wear micro-links must have the following:
Healthy scalp/ hair:
If you have unhealthy or extremely fragile tresses, reconsider getting i-tip weaves. It will be better to take good care of your natural mane first, then purchase I tips later.
Low shedding:
Hair shedding is normal, especially for curly or kinky manes. It is a part of the growth process. However, too much shedding is not good. Adding micro-links to such tresses can cause excessive damage and even hair loss.
Bald spots:
Wigs are the best option to change your look if you have bald spots or alopecia. I-tips may pull on the bald area of your scalp and eventually worsen the situation.
If you do not experience excessive shedding, do not have a bald spot, and have a healthy mane, micro-links are perfect for you.
How to care for microlink hair extensions.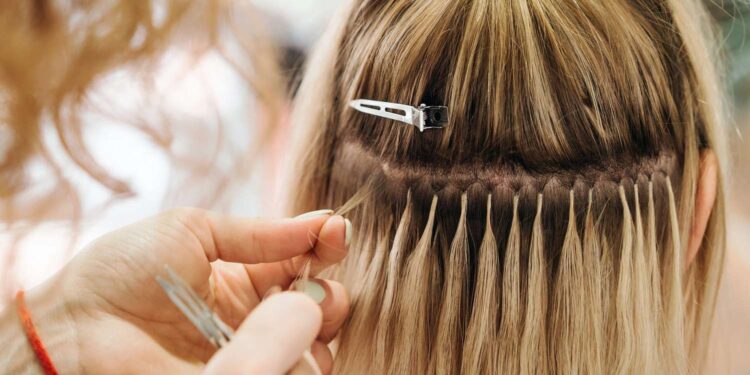 Microlink hair extensions are durable. They can last up to a year, especially when the i-tips are pure Cuticle Virgin weaves. Without proper care, these hair pieces can lose their long-life span.
Here are a few things to do when you have micro-links;
Washing method:
Washing your extensions is necessary due to the build-up of products. It's best to get rid of dirt and sebum to maintain a healthy scalp. There are several factors to consider when washing your i-tips.
Shampooing:
First, always use sulfate and paraben-free shampoos. Parabens and sulfur can dry out and damage the silicone beads causing slippage. Secondly, always section your tresses before washing and do so in a horizontal pattern. Avoid circular motions.
Conditioner:
Always use moisturizing conditioners when after washing your extension.
Detangling:
Always detangle your tresses by using a natural bristle brush. Brush twice a day. For kinky textures, do not brush as often to maintain curls. Spray your mane using a water bottle and loosen tangles or knots with your fingers.
Reinstallation:
Though low maintenance, i tip extensions must undergo a basic reinstallation process every four to six weeks. It's an appointment you must keep if you want to maintain your i-tips.
Pros and cons of microlink hair extensions.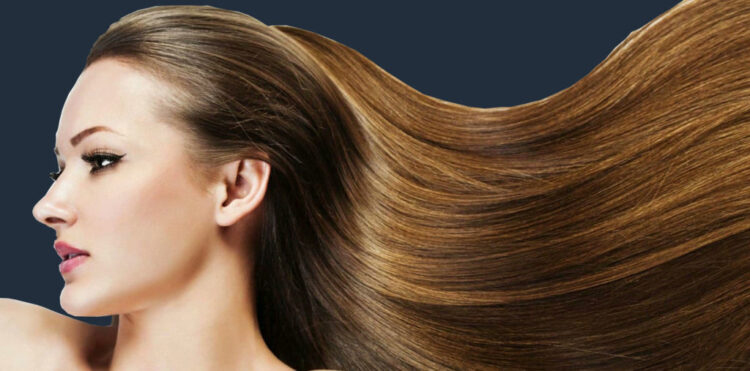 If you are still struggling with deciding to get i-tips, it is best you at least know the pros and cons of these extensions. These hairpieces always get a recommendation or convincing review from experts. Here are some details to help you understand what the fuss is all about.
Pros of microlink hair extensions
Here are the pros of having microlink hair extensions;
Versatility:
With this extension, you can style your weave any way since the silicone beads offer flexibility.
Access to the scalp:
The installation method offers easy access to the scalp. This process promotes growth, as the roots of the natural mane remain intact. Natural roots can receive cleaning and treatment.
Durability:
I-tips can last up to a year and more. However, kinky textures have a shorter life span of seven months due to their curls.
Safe and secure:
I-tips are the safest extensions in the market due to their installation method. Installation does not require heat methods or bonds that may ruin natural hair. The beads also make them very secure.
Blends with natural hair:
I-tips blend seamlessly without causing damage or hair loss.
Cons of microlink hair extensions.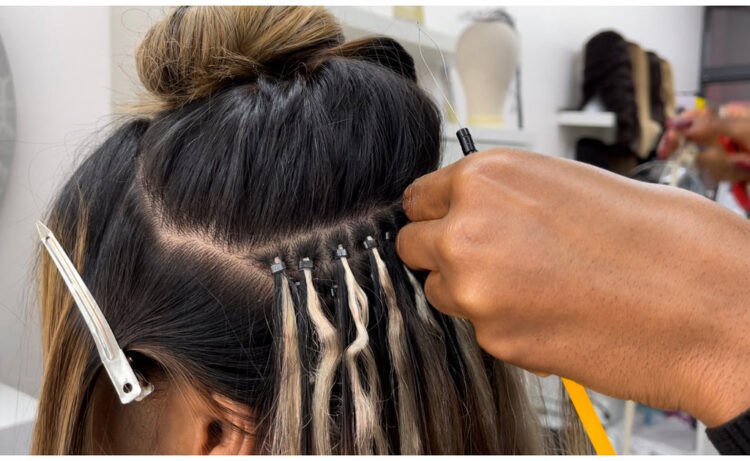 There is only one con of getting this weave;
Costly:
While other extensions may be more affordable and durable, micro-links are not the same. They are a lifetime investment. However, due to the durability of I-tips, they are worth it. You should know that though expensive, the prices of these weaves are not outrageous. Various options, textures, and vendors affect the price range of I-tips.
Now that you know what microlink hair extensions are and their value in fashion society, you are ready to try them out.